First ceremony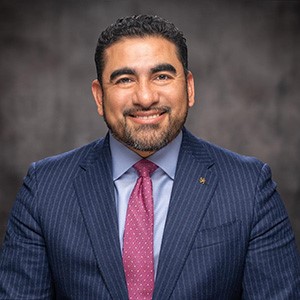 Texas State Representative Armando Walle
State Representative Armando Walle is serving his eighth term in the Texas House of Representatives. First elected in 2008, Representative Walle represents Texas House District 140 which consists of portions of north Houston and unincorporated portions of north Harris county—including parts of the Northside and Aldine communities, where he grew up, graduated from MacArthur High School, and still resides.

During his time in the Texas Legislature, Representative Walle has worked on many issues important to him and his constituents, with a particular focus on improving the health, safety, and economic well-being of working families. Representative Walle, raised by a single mother and the oldest of five children, was the first in his family to attend and graduate from college. The experiences and lessons of his humble upbringing have informed his legislative priorities. He has authored a variety of bills toward those priorities, including providing water utility customers recourse for nonexistent water service, helping nursing mothers return to work, and establishing both the Texas' Maternal Mortality and Morbidity Task Force and the Institute for a Disaster Resilient Texas. His efforts as an elected official have been instrumental in bringing new clinics to medically underserved areas in House District 140 and building the East Aldine Town Center—which includes the BakerRipley campus, the Harris County 911 Call Center, and a Lone Star College-North Harris campus. Most recently, Representative Walle brought home wins for HD 140 by securing funding for an $18 million flood control project, supporting the construction of a new food bank/community center, and joint-authoring legislation to establish a $3 billion endowment for certain Texas universities—including the University of Houston.

Representative Walle is currently a member of the House Committee on Appropriations, serving as Chair of the Appropriations Subcommittee on Articles VI, VII, VIII (natural resources, business & industry, and regulatory entities). In his work on the House Appropriations committee, Representative Walle has sought to broaden access to healthcare by providing more resources to the state's women's health programs while fighting perennial efforts to erode safety net programs crucial to so many children and families across the state. In his service on the Article VI, VII, VIII subcommittee, he has worked to bolster our state's water supply and increase our flood readiness statewide. He also serves as a member of the House Committee on Licensing and Administrative Procedures, the Select Committee on Sustainable Property Tax Relief, the Select Committee on Health Care Reform, and the House Committee on House Administration.

Representative Walle previously served on the House Committees on Energy Resources, Human Services, Business and Industry, Insurance, Higher Education, Redistricting, as well as the Appropriations Subcommittees on Article II (health and human services agencies) and Article III (public and higher education).

Representative Walle is a member of a number of legislative caucuses, including the Mexican-American Legislative Caucus, for which he serves on the board as General Counsel. He is the chair of the Legislative Study Group, an official caucus that analyzes every bill that comes to the House Floor. He is also a member of the House Democratic Caucus, Women's Health Caucus, and LGBTQ Caucus.

Before Representative Walle was elected to the Texas House, he served on the staff of multiple elected officials, including Congressman Gene Green and Congresswoman Sheila Jackson Lee, where he led different community projects, including Immunization Day, Paying for College workshops, and senior citizen issue forums. Now a practicing attorney, Representative Walle earned his bachelor's and law degree from the University of Houston.

In his free time, State Representative Walle enjoys spending time with his wife, Debbie Walle, a Texas Women's University graduate, and their two young sons, frequently celebrating and lamenting the ups and downs of his beloved University of Houston Cougars, Houston Astros, Houston Texans, and Houston Rockets.
Second ceremony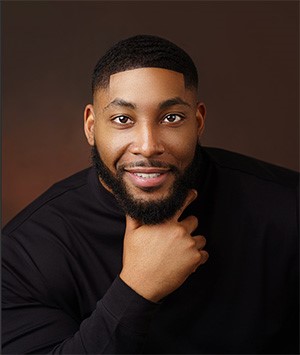 UHD alum and former NFL football player Devon Still
Devon Still's life is a testament to the transformative power of resilience and the embodiment of true leadership. From his remarkable career as a professional football player to his personal battles with adversity, Devon has exemplified unwavering determination and strength, inspiring others to face challenges head-on and to lead with compassion.
Raised in Wilmington, Delaware, Devon discovered his passion for football at an early age. His relentless work ethic and commitment to excellence led him to excel as a defensive lineman during high school and college. Playing for the Penn State Nittany Lions, he became a dominant force on the football field, earning him consensus All-American and Big Ten Defensive Player of the Year honors.
Devon's journey to success was not without its hurdles. He faced numerous setbacks and obstacles during his football career, including injuries that tested his resolve. However, each time he encountered a challenge, he demonstrated an unyielding spirit, never letting adversity define him. The ultimate test of Devon's resilience and leadership came when his young daughter, Leah, was diagnosed with neuroblastoma, a rare and aggressive form of cancer. He made the courageous decision to prioritize Leah's well-being above all else, putting his NFL career on hold to be by her side during her treatment.
As a father and leader, Devon exemplified profound love and compassion for his daughter and family. His unwavering support became a source of strength for Leah and inspired millions worldwide. During this challenging time, he also became a beacon of hope for families facing similar battles, offering them encouragement and understanding.
Devon's remarkable story of strength and perseverance touched people from all walks of life. The #LeahStrong movement, which gained global attention, united communities in raising awareness for pediatric cancer and providing support to affected families. Devon's ability to inspire and mobilize people demonstrated his exceptional leadership skills.
While football provided the platform for Devon's leadership to shine, his impact transcended the sport. Beyond the gridiron, he leveraged his personal experiences, his MBA from the University of Houston-Downtown, and his master's degree in Applied Positive Psychology from the University of Pennsylvania to become a world-renowned speaker, top podcast host, and consultant, sharing powerful messages of resilience and leadership at various events and conferences. As an author, advocate, and positive psychology practitioner, he continues to inspire the next generation of leaders, imparting valuable life lessons, and instilling a sense of empathy and determination in those he encounters.
Devon Still's life is a compelling narrative of resilience and leadership. From his achievements as a football player to his remarkable journey as a loving father, husband, and advocate, he has shown the world what it means to lead with unwavering strength and compassion. Devon's story serves as a reminder that true leadership is not just about accomplishing personal goals but also about empowering others with the knowledge, tools, and skills to flourish. Through his actions, he has become an enduring source of inspiration for countless individuals, leaving an indelible mark on the hearts of many.