ALUMNI
Alumni Spotlight
Ryan Hashem, BBA General Business, Fall 2019
Clinical Analyst, HCA Healthtrust Purchasing Group
Defining undergraduate moment?
One moment that defined my undergraduate experience would be helping plan the first Super Smash Bro's ultimate tournament. I was just eager to finally plan one because my friend is usually the one to do it in my hometown, I never expected it to have such a big turnout to the point where the halls were crammed with people who wanted to compete. After that It felt like more people wanted me to help them come up with events and parties.
Most memorable academic experience?
One of my favorite experiences was convincing two of my professors to take both of our classes to St. Arnold's Brewery. We were actually able to get a nice tour, learn about their business model and strategies, as well as meet their CEO. Most of the Honors professors I know are willing to entertain fun ideas like that.
How did Honors help prepare you for your future?
In Honors I learned that there's a lot more to gain from a university than just a piece of paper. I learned different leadership skills for different sizes of various groups. I feel like Honors gave me a way to really figure out who I am, what I want to do, and how to push past my own limits. I made lifelong friendships, valuable exposure to lots of different professionals, and I got to know people from all over the world.
---
HONORS ALUMNI
SPRING 2020 ​
Perla Alvarado
BBA Accounting
Cynthia Andrade
BBA Accounting
Jennifer Betancourt
BSW Social Work
Thomas Canny
BS Political Science, BBA International Business
Melissa Garcia
BS Psychology
Eduardo Gil
BA Mathematics
Elizabeth Gonzalez
BS Psychology
Alfred Grimaldo
BA English
Jamie Guzman
BS Interdisciplinary Studies
Namita Kadel
BBA Management
Isbah Khan
BS Mathematics, BA Philosophy
Thalia Martinez
BBA Management
Alondra Morillon
BA History
Katey Qualls
BBA Management
Lizett Rodriguez
BBA Accounting
Jasmine Torres
BSW Social Work
Taylor Tumbleson
BA Mathematics
Andrea Vasquez
BS Political Science
Jesse Uppal
BS Criminal Justice & Political Science
---

---
FALL 2019
Prashant Bashyal
BBA Management Information Systems
​Sara Bhai
​BA Interdisciplinary Studies
Angela Dawson
​BA Fine Arts
Nav Dhadral
BBA Marketing
​Aimee Garcia Soto
BA History
​Mariana Grijalva
BBA Accounting
Ryan Hashem
​BBA General Business
​Danielle Jackson
​BBA Accounting
Helen Martinez​
BA History
​Xena Orozco
BS Interdisciplinary Studies
Jennifer Osorio
​BBA Accounting
Maris Payne
​BBA General Business
Yadira Rebollar
​BBA General Business
Ruth Salvador
​BBA Finance
Miguel Sanchez
​BA Philosophy
Christian Tijerina
BS Psychology
---

---
SPRING 2019
Evelyn Garcia
BA English & Philosophy
​Carlos Guajardo
​BA History
​Julio Enriquez
BS Geosciences, BA Philosophy
​Haleigh Folger
​BS Psychology
​Mariangela Gamez
​BS Criminal Justice
Ignasio Hernandez
​BS Mathematics
Chisomnazu Ibe
BS Biological and Physical Sciences
Remsha Iqbal
BS Biotechnology
​Jasmine Major​
do you have
​BSW Social Work
Citlaly Rubio
​BSW Social Work
Armita Tajadod
​BS Political Science
​Jocelyn Torres
​BS Political Science
Justin Tyler
BBA Management
---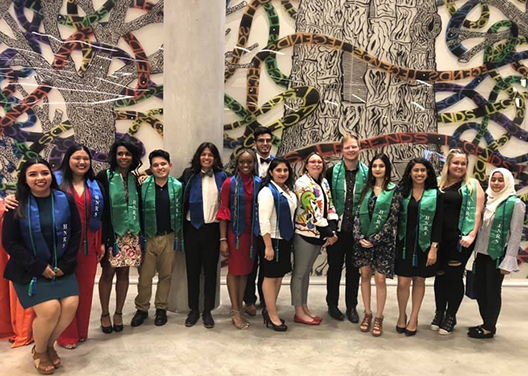 ---
FALL 2018
​​Dionesia Bardwell
​BS Biotechnology
Paige Caldwell
BA English
​Cristal Pena
​BS Political Science
Jessica Plascensia-Delgado
BS Political Science
---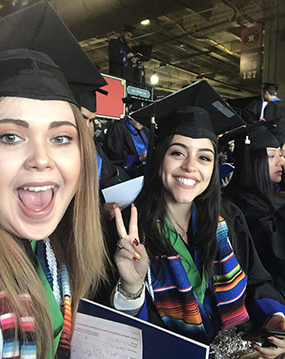 ---
SPRING 2018
​​​​Katy De La O
​BS Political Science
​Yadia Gamez
​BA English, BS Psychology
Faryal Gul
BS Political Science, BA History
Eisha Khan
​BS Political Science & Psychology
Kara Moore
​BA Communication Studies
​Magge Nunez
BS Psychology
Yarmilla Reyes
​BS Biology
Estefania Rodriguez
​BS Interdisciplinary Studies
Taylor Scott
BBA Accounting​
Wallace Wilson
​BS Political Science
---

---
SPRING 2017
Martin Valdez
BS Criminal Justice