​​Many underestimate the risk and destructive power of fire. The U.S. Fire Administration, a division of the Federal Emergency Management Agency, believes in promoting awareness that fires are fast and deadly. Knowing how to quickly react during a fire will save lives.
If fire alarm is not sounding, activate the nearest fire alarm pull station

Call 713-221-8911 or 911 to report the fire ​

Notify and assist people in the immediate area

Confine the fire by closing doors as you exit

Evacuate the building at the nearest exit ​

Do not re-enter the building until authorized to do so by emergency personnel

Never assume a fire alarm is a false alarm

Do not use elevators

If unable to exit, go to nearest exit stairwell or safe area and call 713-221-8911 or 911

Use fire extinguisher if fire is small, contained, and the room is not filled with smoke

Report all instances of fire or smoke, no matter how small, to UHD PD or Emergenc​y Management & Fire Safety.
Fire Extinguishers

P.A.S.S. Video - https://www.youtube.com/w​atch?v=PQV71INDaqY

Fire Extinguisher Types (See image below) ​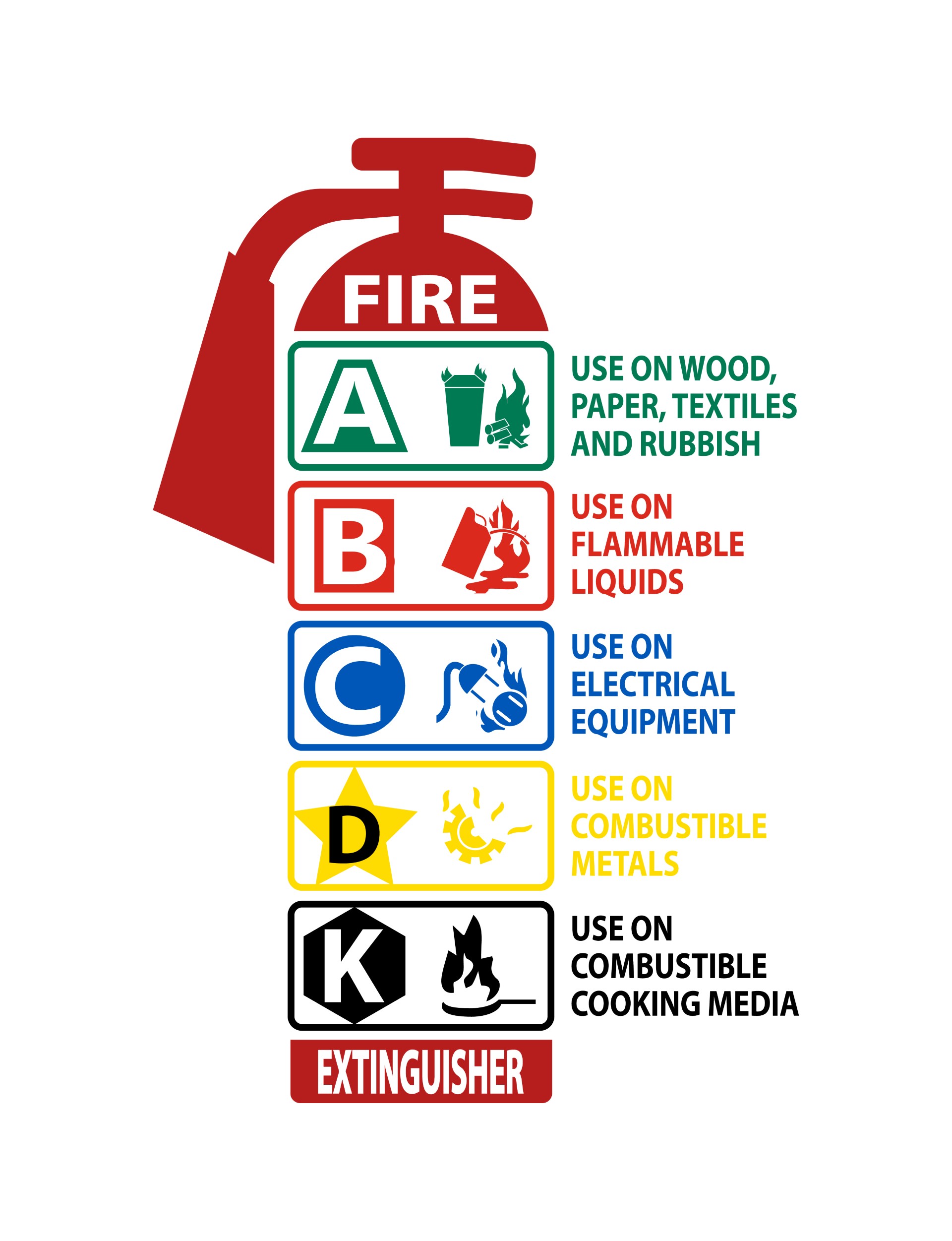 If your clothes catch on fire: ​
Stop what you're doing.

Drop to the ground and cover your face if you can.

Roll over and over or back and forth until the flames go out. Running will only make the fire burn faster. ​
Once the flames are out, cool the burned skin with water for three to five minutes. Call for medical attention
​