2023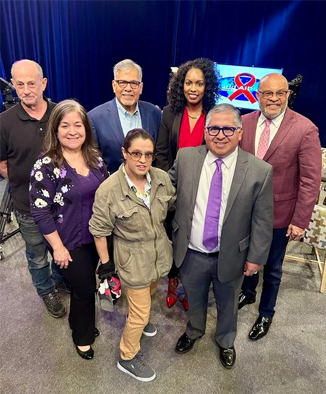 Dr. Gene Preuss Leads Television Round Table Reflecting on World AIDS Day
Dr. Preuss, Associate Professor of History, led a HMSTV panel discussion of local leaders commemorating World AIDS Day. The discussants included Pete Rodriguez, RNBSN, ACRN - Clinical Consultant, Management Solutions Consulting Group (MSCG) for Health Resources Service Administration (HRSA); Jeffrey Campbell - CEO, Allies in Hope (formerly AIDS Foundation Houston); and Dr. Charlene Flash - President and CEO, Avenue 360 Health and Wellness.
Dr. Preuss's research and teaching specializes in Texas and Regional History, Education, Biography, and Public History.
---
Congratulations Drs. Bielakowski and Chism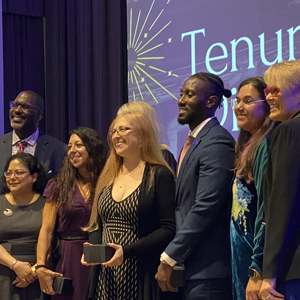 The history faculty celebrates the promotion of Dr. Jonathan Chism (pictured far left) and Dr. Alexander Bialkowski to the rank of Associate Professor of History with Tenure. Dr. Chism is an expert in Religious Studies, publishing on subjects of ranging from American Religion, Civil Rights, to Disability Studies, while Dr. Bialkowski has written widely on US Military History. They both are immensely popular instructors, teaching courses within their respective specializations as well as the US History surveys.
---
8th Annual HHL Student Research Conference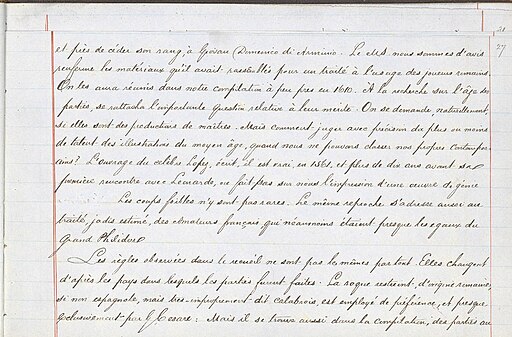 December 4, 2023
ACAD 300 Special Events Room
10 a.m.
The Department of History, Humanities and Languages (HHL) at the University of Houston-Downtown invites you to join the 8th Annual HHL Student Research Conference. This conference features student presenters from UHD and other local universities whose research primarily focuses on topics in history, the humanities and languages. ​
---
Welcome New History Professors!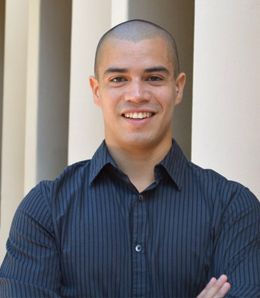 With a PhD in History from the University of California-Irvine, Dr. Pedro Acuña Rojas specializes in Latin American cultural and political history, sports history, and popular culture. He has published in prestigious academic journals such as the Journal of Latin American St​udies, The International Journal of the History of Sport, and several pieces in Spanish, including his first book about the relationship between Chilean sports magazines and civic archetypes of masculinity during the first half of the twentieth century. Before joining UHD, Dr. Acuña finished a three-year postdoctoral position at the University of Chile and is currently working on a book manuscript about Chilean interpretations of Peronist Argentina in the 1940s and 1950s.
​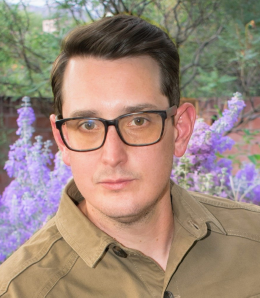 Dr. Peter Soland is a scholar of Latin American History specializing in modern Mexico and Latin America. He earned his doctorate in History from the University of Arizona in 2016. and subsequently accepted a position as a Postdoctoral Fellow with the Center for Southwest Studies at Fort Lewis College in Durango, CO during the 2016-2017 academic year. Most recently, he was an Assistant Professor of Latin American History at Southeast Missouri State University in Cape Girardeau, MO. His first book, Mexican Icarus: Aviation and the Modernization of Mexican Identity (University of Pittsburgh Press, 2023) examined the development of aviation in Mexico. His current monograph project, The Radiance of Tlatelolco: Politics, Culture, and Nuclear Technology in Latin America, 1938–1994, investigates the history of atomic science and nuclear development in Latin America. He was awarded a 2023 Research Fellowship from the Arizona Historical​​.
​
2022
History Program Improves Core Courses and Student Performance with Two Grant Initiatives
The UHD History Program is near completion of Gateways to Completion (G2C), its partnership with the American Historical Association and the Gardner Institute, a non-profit dedicated to excellence and equity in higher education. Led by chief liaison Dr. Theresa Case, history professors Nancy Lopez, Jonathan Chism, Joseph Davey, Austin Allen, Gene Preuss, and Matt Bunin have met regularly since spring 2019 to find ways to improve student success in history core course and to pilot those strategies. Since spring 2021, ABC rates in the history core courses have jumped five points overall, with especially strong improvements among underrepresented students.
In summer 2021, Texas Higher Education Coordinating Board awarded Dr. Jonathan Chism and Dr. Theresa Case a Completion Grant. The grant incentivized training in and adoption of teaching approaches that build a sense of community and a constructive learning environment. Most of the history faculty participated, including Drs. Nancy Lopez, Joseph Davey, David Ryden, Austin Allen, Gene Preuss, Matthew Bunin, and Calvin Simper.
---
Professor of History, Dr. Theresa Case Receives Best Article Award
In March 2022, the Texas State Historical Association awarded Dr. Theresa Case the H. Bailey Carroll Award for Best Article in the Southwestern Historical Quarterly. The Piece is entitled "In the Trenches of World War I-Era Texas: Letters from Black Railroaders to the United States Railroad Administration," and was published in volume 124 in 2021.
---
Dr. Chism Publishes Research on Tubman in Disabilities & Religion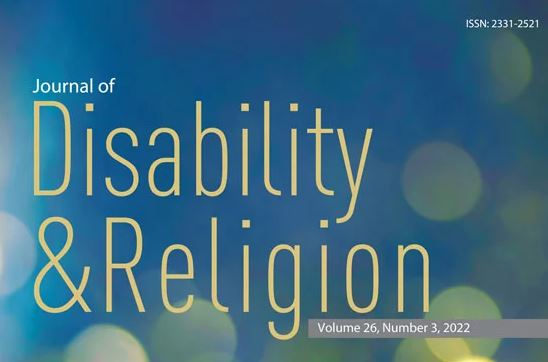 Harriet Tubman's life has attracted the attention of disability scholars because she suffered from a disability while serving on the Underground Railroad. In a recently published article-Dr. Jonathan Chism, Assistant Professor of History at UHD-documents and analyzes Tubman's life and attitudes. He grapples with an ethical quandary in a small portion of her narrative, particularly her authoritarian rule regarding shooting weakened fugitive slaves who considered returning to slavery. Chism argues that Tubman's draconian rule problematically condoned corporal punishment, an assimilationist method slaveholders employed to control Blacks and to shape them according to their will. Read Dr. Chism's Abstract on Tubman
Dr. Chism teaches classes on U.S. Civil Rights, African American history, U.S. history, and the history of religion.
---
Students Study Martin Luther King Jr. and Malcom X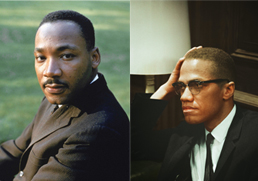 Students in Dr. Chism's "Martin Luther King Jr. and Malcolm X" service-learning designated course will be using oral history to examine ways different local groups have framed, preserved, and transmitted King's legacy during MLK Day celebrations in Houston. Community leaders from Houston's Black Heritage Society, which organizes an annual MLK Day parade in Houston as well as the Rothko Chapel, which organizes MLK Day programming such as Songs for Justice, will be discussing the history of their MLK day initiatives with Dr. Chism's class. Students will ask the presenters thoughtful questions about their initiatives drawing on course content and their study of the local organizations. In addition to engaging local leaders who have organized and spearheaded MLK Day events, students will also imagine new ways of honoring King's civil rights legacy considering their study of King and Malcolm X. Students will submit a final reflection paper in the form of an op-ed that they may consider submitting to a local media outlet such as Dateline (UHD's newspaper), the Houston Chronicle, or the Houston Defender for MLK Day in 2023.
---
Engaged Scholars Initiative
History faculty, Dr. Johnathan Chism joins the Engaged Scholars Initiative. From ESI Cohort Website: "The 2022-2023 cohort of Engaged Scholars consists of 15 engaged faculty, staff, and administrators from Campus Compact member institutions across the country. This group of Engaged Scholars will meet virtually and in person over the course of a year, attending retreats and monthly meetings, participating in mentorship opportunities, and pursuing scholarly projects." Read more Engaged Scholar Initiative News

---
2021
Dr. Gene Preuss Joins Elite Group of Historians
During ETHA's 2021 Fall Meeting in Nacogdoches, Texas, members recognized Preuss as one of its newest Fellows. This honor recognizes those researchers, authors and academicians who have demonstrated excellence in scholarly activities related to the rich history of East Texas. Being named a Fellow is the highest honor bestowed to ETHA members. ETHA limits its Fellows to no more than 50 living members. Read more about Dr. Preuss' fellowship.
---
Dr. Preuss on Houston's Racial History and Turning Point in U.S. History
"Protests over the death of George Floyd have brought together some of the largest crowds Houston has seen since the civil rights movement. Associate professor of history at the University of Houston-Downtown, Dr. Gene Preuss, calls this movement a major turning point in U.S. history".

Watch the Interview with Dr. Preuss on ABC13
2019
History Professor, Dr. Jonathan Chism combines love of history and religion in new book on Dr. Martin Luther King
In his new book, 30-Day Journey with Martin Luther King Jr., Dr. Chism focuses on the spiritual teachings of Dr. King and what we can learn about love and tolerance. Dr. Chism writes, "On this first day of our journey, I invite you to embrace, remember and appreciate the special love God has for us."
Dr. Chism was recently featured in the Houston Chronicle in an article by Lindsay Peyton. Peyton describes 30-Day Journey with Martin Luther King Jr as a daily meditation guide where "each section creates a "day" in the book, allowing the reader to meditate for awhile before heading on to the next chapter." "It's not an academic text," Chism says. "It's more of a spiritual journey. The idea is for a person to get into the writings and have time for reflection." Read more about Dr. Chism's latest publication,
"30-Day Journey with Martin Luther King Jr."
---
"Saints in the Struggle" - Dr. Jonathan Chism's New Book
Dr. Jonathan Chism, assistant professor of history, uncovers the role of leaders in COGIC and other black churches in Memphis during the civil rights movement in his new book "Saints in the Struggle" (Lexington Books, a subsidiary of Rowman & Littlefield).
Through archival research (including oral histories), Chism details the significance of grassroots activism during the height of the Civil Rights era and how black churches united (regardless of denomination) to advocate for equality.

"The book uncovers many of the lesser known activists in the Memphis area, who worked behind the scenes," Chism said. "One of the groups highlighted in 'Saints in the Struggle' is Community on the Move for Equality (COME)." Read more about Dr. Chism's book.
---
Dr. Mari Nicholson-Preuss - Winner of East Texas History Association's Higher Educator of the Year for 2019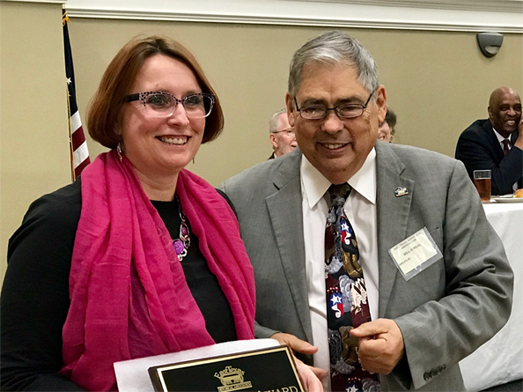 Dr. Mari Nicholson-Preuss, director of UHD's Honors Program and lecturer in history, has been named this year's winner of East Texas History Association's Higher Educator of the Year. She was presented the Ottis Lock Award by former State of Texas Historian, Bill O'Neal.
---
Dr. Preuss Featured in the Media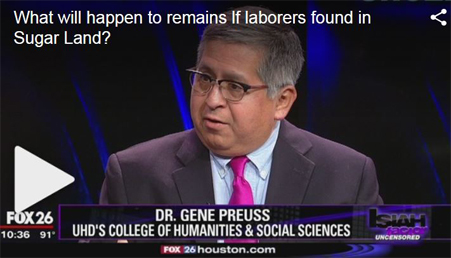 Dr. Gene Preuss on the Isiah Factor Uncensored - What will happen to the remains of laborers found in Sugarland.

Dr. Gene Preuss on ABC13 - Lulac Clubhouse named national treasure.
---
King Jaja of Opobo, Lecture by Dr. J. Davey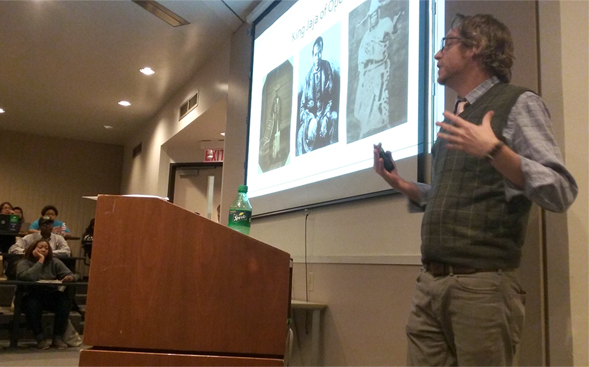 Dr. Joe Davey, lecturer in history, delivered his paper, "Replanting the Seeds of Home: King Jaja, Slavery and the Igbo Connections in the Niger Delta," to a capacity crowd of over 80 students and faculty members on April 27. As part of the Social Science Lecture Series, Davey's talk covered the meaning of slavery within the context of a mercantile economy through the biography of Jaja of Opobo, a one-time slave who built a commercial empire that controlled, for a brief time, the palm oil trade in southeastern Nigeria. Davey's work is informed by both archival and oral history as well as by social theory. As part of his Fall schedule, Davey will be teaching a section of HIST 3326: Modern African History.
---
Dr. Theresa Case Research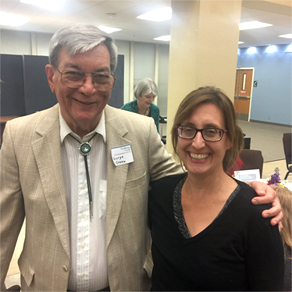 In April 2017, Dr. Theresa Case conducted research in the Texas Labor Archives at the University of Texas at Arlington. She also attended the archives' 50th Anniversary Celebration. The event recognized the opening of a new exhibit, "Walking the Line: The Diverse History of Organized Labor in Texas." Dr. George Green, a historian of working-class Texas, spearheaded the creation of the Texas Labor Archives and brought countless resources to it from various Texas labor unions and labor movements. He crisscrossed the state for half a century, building the collection, which documents in impressive depth Texas working-class history from 1870 to the present.
---
Lonnie G. Bunch III's Graduation Speech to the Class of 2020
Lonnie G. Bunch III is the Secretary of the Smithsonian Institution. He served as the founding director of the Smithsonian's National Museum of African American History and Culture from 2005 to 2019, and as president and director of the Chicago History Museum (Chicago Historical Society) from 2000 to 2005. In this video, he speaks to the history majors graduating in spring 2020.
---
Alumni with Soul
UHD alumni David Tohill and Taylor Dicken, are a dynamic duo. Dicken earned her first undergraduate degree in music performance as a classically trained French horn player from Youngstown State University's Dana School of Music in 2008. She decided to attend the University of Houston-Downtown and work in between at Nadeau. In 2016, she earned a bachelor's of arts degree in history. "UHD's faculty is absolutely amazing," Dicken said. "I enjoyed the level of scholarship in the history department. More about Tohill and Dicken
---
Remembering the Start of WWII
UHD is pleased to host the traveling display, First to Fight, which recounts the start of World War II in Europe. Sponsored by the Consulate General of the Republic of Poland in Houston , the collection of over a half-dozen panels explains some of the ideological motivations that led to war though the painful legacy of Soviet occupation. The opening, on Wednesday, December 4, included two presentations on the geopolitical and military history of Poland, given by UHD'S Dr. John Linantud (Political Science) and Dr. Alexander Bielakowski (History). The General Consul of the Republic of Poland in Houston, Robert Rusieki, thanked UHD and provided insight into contemporary Poland and the painful legacy the war left in Europe; he emphasized the importance of remembering the catastrophe of war as a way to recall the importance of serious analysis and discussion of international affairs.
The opening was sponsored by the Dr. William Brigman Endowment. The College of Humanities and Social Sciences thanks the Consulate General of the Republic of Poland in Houston for picking UHD to help commemorate the 80th year since the start of WWII. The panel display will remain open to the public in the Welcome Center foyer of the Girard Street building, until December 13, 2019.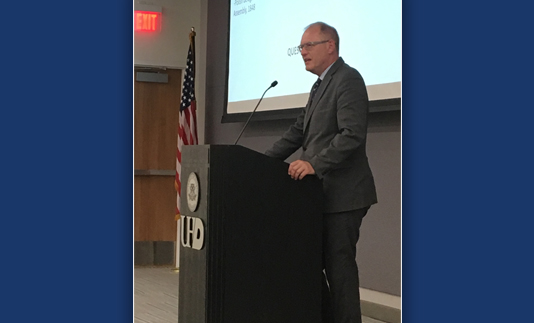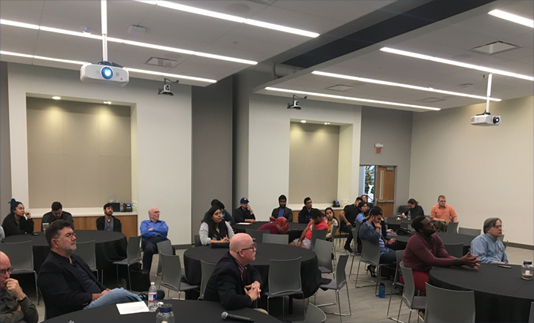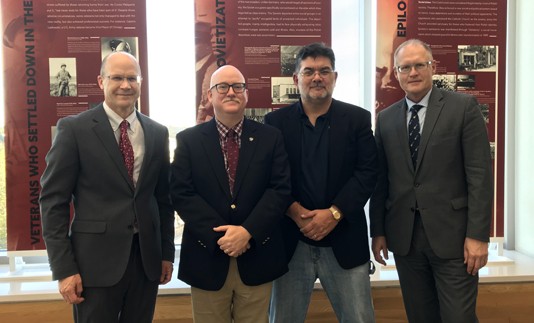 ---
Phi Alpha Theta and Webb Society
Tour Central Texas
Phi Alpha Theta and the Webb Society toured Central Texas over Spring Break, camping at Bastrop State Park, and visiting sites such as the State History Museum (the Bob Bullock Museum) and the Texas State Cemetery. The clubs were joined by UHD Alumni Jason Rivas and Courtney Stevens who are presently pursuing Masters in History degrees at Texas State University."
---