Lauren Rodriguez has been the head coach of the UHD cheer club team since January 2019. She possesses more than ten years of experience in the cheer field.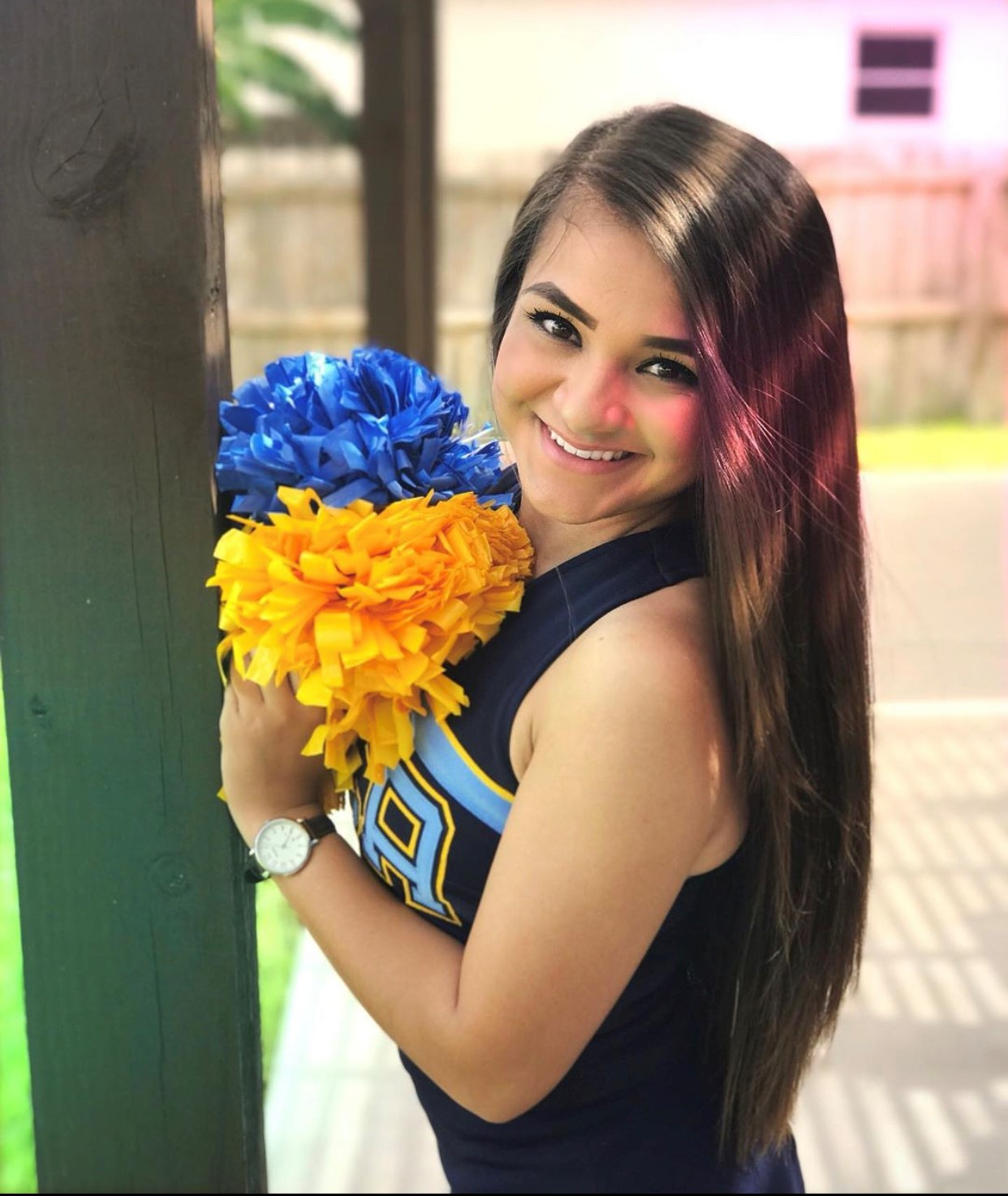 Lauren began cheering competitively in 2005 at the age of just 11 years old and has been very much involved in the cheer industry ever since. Throughout the years, she accumulated numerous awards and achievements through the teams she competed with. Some of her notable achievements include back-to-back NCA All-Star wins in 2012 and 2013. Lauren also competed in the first ever Summit Nationals in Orlando, Florida in 2013, which concluded in being the first ever team to win the Summit in that particular division. She also participated in school cheer teams throughout high school.
Prior to Lauren's freshman year, she was awarded the top scoring incoming freshman at tryouts and was given the Captain position for the Junior Varsity squad. Her senior year of high school also resulted in withholding the Captain position for the Varsity squad. During her first year of college, Lauren applied to be a part of the Universal Cheerleaders Association Instructional Staff, and worked tirelessly for four consecutive summers traveling in and out of Texas conducting cheerleading camps.
Coach Lauren then became AACCA and Heads Up certified. Through UCA, Lauren had the privilege of networking with some of the top names in the industry, and was able to create lifelong relationships with collegiate cheerleaders and collegiate coaching staff of some of the strongest cheerleading programs throughout the nation. Also, through UCA, Lauren had the opportunity of working some of the biggest cheerleading competitions in the nation. Lauren is also an avid cheerleading judge, participating in numerous cheerleading tryouts throughout the months of January to March.
You can contact Coach Lauren at sports@uhd.edu