Hometown: Humble, TX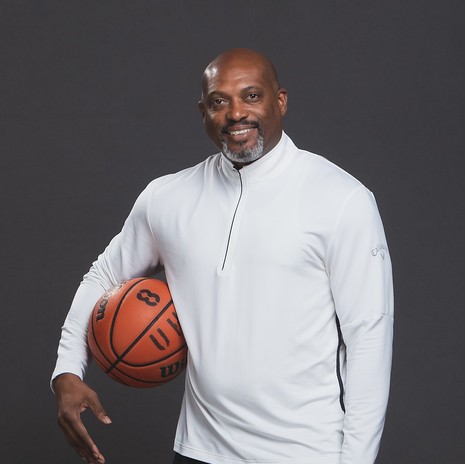 Eric Taylor has been the head coach of the UHD men's basketball club team since August 2017. Coach Taylor has many years of coaching and playing experience with the sport of basketball. He was the Men's Assistant Basketball Coach and Director of Intramural Sports at Southern University in Shreveport, Louisiana from 1999 through 2005. Eric also served as a coach in ABA Basketball from 2005-2006 in San Antonio, Texas. Eric than transitioned to San Jacinto College in Houston, TX as a Retention Specialist and Enrollment Advisor from 2006 through 2007.

From 2007 through 2013, coach Taylor went on to become the Head Women's Basketball Coach at San Jacinto College that was part of the National Junior College Athletic Association. He was also the Director of Recreational Sports and served as an Athletic Advisor in the athletic department at San Jacinto College. Coach Taylor also coached AAU Basketball from 2013 through 2015 in Houston, TX. Eric is currently serving as the Facility Manager for the Tidwell Community Center since 2015.

You can contact Coach Eric Taylor at sports@uhd.edu.
Southern University, Men's Assistant Basketball Coach & Director of Intramural Sports, 1999-2005
ABA Basketball, Head Boys Basketball Coach, 2005-2006
San Jacinto College, Retention & Enrollment Advisor, 2006-2007
San Jacinto College, Head Women's Basketball Coach, 2007-2013
San Jacinto College, Director of Recreational Sports & Athletic Advisor, 2007-2013
AAU Basketball, Head Boys Basketball Coach, 2013-2015
Tidwell Community Center, Facility Manager, 2015-present
University of Houston-Downtown, Head Women's Basketball Club Team Coach, 2017
University of Houston-Downtown, Head Men's Basketball Club Team Coach, 2017-present