President Blanchard's Listening Tour

Dear UHD Community,
To understand how the University of Houston-Downtown can best serve its students, faculty and staff, and the community, the institution embarked on a mission to comprehend where it currently stands in the larger picture of higher education. I initiated the project, dubbed the Listening Tour, to hear from the people who best know the history, landscape and potential of UHD.
During this tour, I posed four questions to spark a dialogue, and person by person, I heard firsthand accounts of people's innermost thoughts and opinions about the University. In short, the community spoke, and I listened.
More than 1,200 people voiced their thoughts over the course of 21 sessions. I've examined and organized the feedback to determine ways for UHD to enhance its services and quality programming. The items below represent a breakdown of the common themes discovered during the Listening Tour and present a roadmap toward UHD's future.

Loren J. Blanchard, Ph.D.
President, University of Houston-Downtown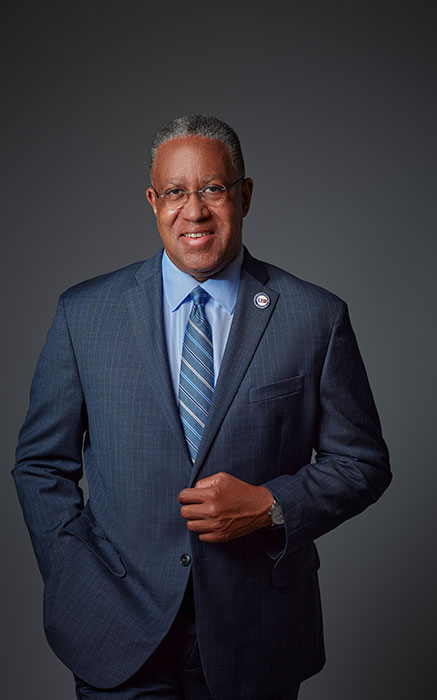 Timeline of Listening Tour
---