University of Houston-Downtown is committed to working and growing with all of our community partners. As a university, we are currently focusing our collective attention on the Near Northside neighborhood.
An historic neighborhood, the Near Northside is not only UHD's geographical neighbor, many of our students, staff and faculty call the Near Northside home. As a demonstration of our commitment to improving our communities, the Center for Community Engagement and Service Learning announced the inaugural Near Northside Project Grants. CCESL committed to grants for community engagement projects spearheaded by UHD students, faculty or staff that focused on the Near Northside neighborhood.

Grants were made up to $2,500 per project. Of those funds, $500 were used as a stipend for projects with one leader, or $250 per leader for projects with up to three leaders. Students, faculty, and nonexempt staff were eligible for project leader stipends.
All projects for these grants occurred within the Near Northside neighborhood. For the purposes of this grant, the boundaries were: I-610 N (north), US-59 (east), I-10 excluding UHD properties (south), I-45 (west).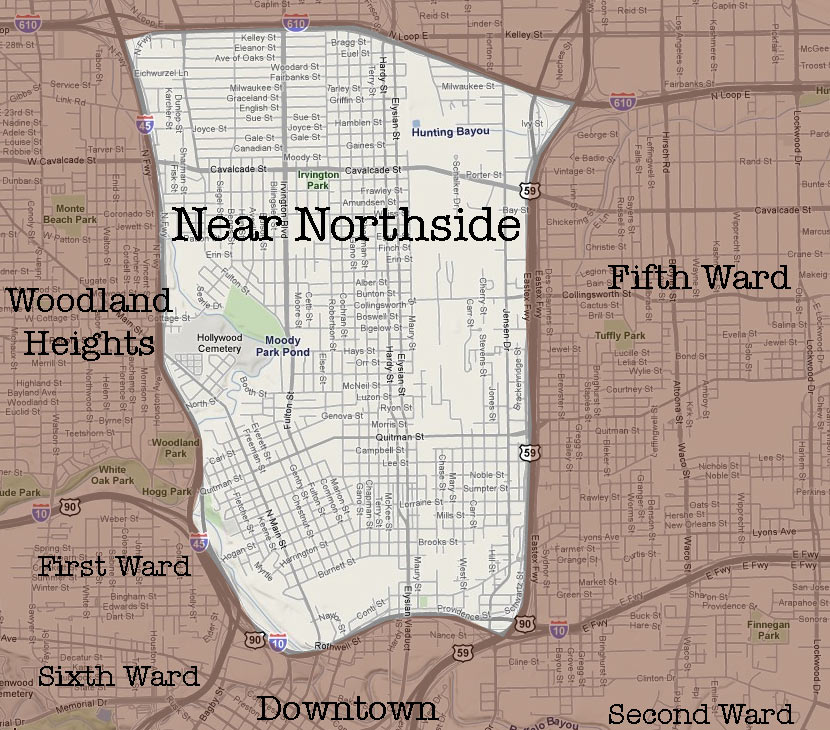 Strong preference was given to projects that were included on the list of goals and projects provided by community members and organizations of the Near Northside.