Community Scholars Program
The Community Scholars Program is a comprehensive program to promote student success inside and outside the classroom. Students in this program will benefit from advising, mentoring, tutoring, and career services.
Students will have opportunities to participate in service activities at the university in the local, regional, and international communities, attend seminars, and go on field and/or service trips. Students may also conduct projects and present at conferences.
We also have a dedicated student lounge located on the 4th floor of the One Main Building where members can study, collaborate, share experiences, or simply relax between classes.
There are no fees or applications needed to join this learning community to enrich your UHD experience! It is simply a fun and easy way to learn and grow with your community.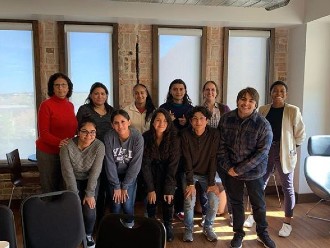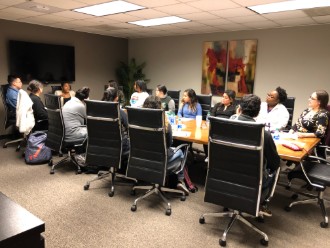 Optional Program Requirements (per semester)
Attend at least two meetings of the group (if the meeting time conflicts with your class or work schedule(s), it can be substituted with an event or service hours.)
Participate in at least two community service events or take an active role in the group project.
Attend at least one UHD event.
Apply for at least one scholarship, grant, conference, or internship opportunity.
Submit a copy of your resume.
Submit a guided reflection essay.
Note that students do not have to complete the requirements to be involved and stay engaged as a Community Scholar.
Program Benefits
Cool UHD swag
Textbook support
Mentorship guidance
Internship and community service opportunities
Access to free tutoring in lower and upper-division courses in math, sciences, and engineering
Connection to career soft skills training and career-broadening activities
Eligibility Criteria
Be enrolled at least half-time at UHD.
Maintain a GPA of 2.25 or higher.
Spring 2024 Scheduled Group Meetings
Friday, January 26, 1 p.m., via Zoom. Link: https://uhd.zoom.us/j/87904412064 Password: Service
Friday, February 16, 1 p.m., via Zoom. Link: https://uhd.zoom.us/j/87192015569 Password: Service
Friday, March 8, 1 p.m., via Zoom. Link: https://uhd.zoom.us/j/87302006653 Password: Service
Friday, April 5, 1 p.m., via Zoom. Link: https://uhd.zoom.us/j/87876525386 Password: Service
Wednesday, April 24, 1 p.m., on campus in OMB-S415 (end of semester celebration).