The UHD SynergIE Program seeks to develop inclusive excellence in STEM through (1) faculty development leading to new approaches of education that engages modern first-generation students across all demographics and identities; (2) student & family engagement to build belongingness to UHD and the scientific enterprise; (3) and collaboration with UHD colleagues engaged in programs that promote the development of university-wide inclusive excellence. Inclusive excellence in education celebrates & nurtures human diversity in being, creativity, and thought; works to dismantle barriers that restrict student access & success; strives to provide equitable access to educational resources; and integrates these actions to develop an innovative university for Houston's emerging citizenry.


​Emerging Voices in STEM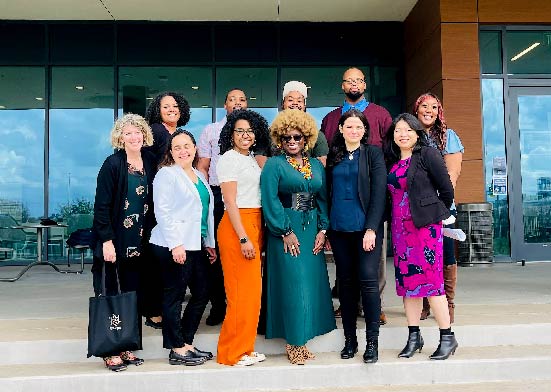 Emerging Voices in STEM guest speakers and HHMI SynergIE Leadership team pictured here, after a successful student-centered event on Friday, March 4th, 2022.
Back row, from left: Dr. Judith Quander, Dr. Jahmario Williams, Dr. Terrell Morton, Dr. Chris Bolden, Ms. Cleopatra Frazier
Front row, from left: Dr. Lisa Morano, Dr. Adriana Visbal, Dr. Jaye Gardiner, Dr. Danielle Twum, Dr. Caroline Palavicino Maggio, Dr. Connie Kang
(Not pictured: Guest speaker – Mr. Christopher Thomas and Leadership team members – Drs. Rachna Sadana, Akif Uzman and Jerry Johnson)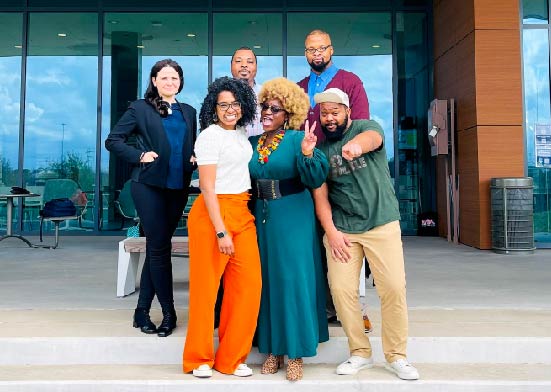 Back row, from left: Drs. Caroline Palavicino Maggio, Jahmario Williams, Chris Bolden
Front row, from left: Drs. Jaye Gardiner, Danielle Twum, Terrell Morton
(Not pictured – Mr. Christopher Thomas)