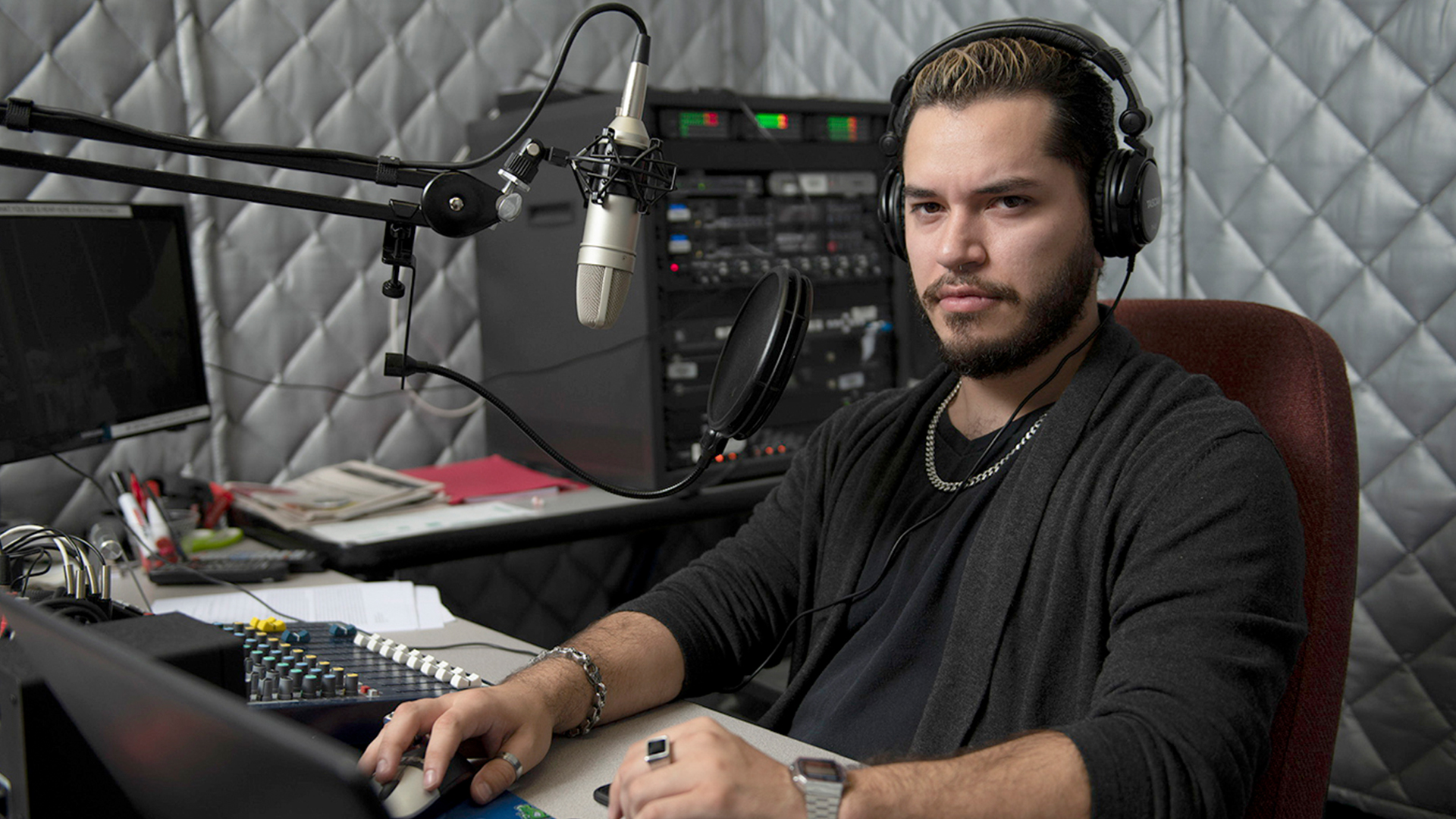 iRadio Internship Guidelines
Internship Guidelines

Internships are instrumental for students who are, or will be, active on the job market. UHD Students are ethnically and culturally diverse which help shape the changing work place. Through an internship, you can reach your full potential. Whether you are planning for a future internship or you have already have an internship site in mind, these guidelines the necessary information to ensure a smooth application process.
What is an Internship?
An internship, also known as Field Experience, integrates classroom learning with work place experience. Field experience includes programs commonly called cooperative education and internship, whether in paid or unpaid positions. Field experience programs grant semester credit hours which apply toward the graduation requirements of certain degree programs. A position offered to a student through the field experience program reinforces and complements the student's academic field of study. Careful monitoring and appropriate academic assignments ensure that credit hours granted for field experience are comparable in academic and professional requirements to those granted for more traditional academic course work.
Non-credit internships may be pursued at the student's discretion. The university will not endorse or provide evidence of student eligibility to a third party for non-credit internships. The remainder of this document should be utilized for course credit internships only for consideration toward COMM 4380 Field Experience. Per UHD Policy PS 03.A.21

Consulting With Your Academic Advisor
It is recommended that students meet with their academic advisor to review their degree requirements. The advisor reviews the degree plan with the student and identifies course options. The student is also required to file a graduation application with the advisor during their final semester.
For COMM majors, students must contact the CHSS Advising Office at chss_advising@uhd.edu.
For all other majors, students must consult with their academic program coordinator.
Choosing an Internship Site
The student is responsible for choosing and securing an internship site related to their major.
Internships for course credit may be paid or unpaid. Students may not earn course credit for hours as part of his/her job responsibilities at a current place of employment.
Students are encouraged to seek internship opportunities with the Career Development Center S402, uhdcareer@uhd.edu.
Applying for Field Experience
Eligibility Criteria
Students who wish to enroll in any field experience program must meet the following requirements:
They must have junior, senior or graduate standing.

They must be in good academic standing.
They must be a declared COMM major.

Field Experience Application
Students are required to complete and submit a field experience application.
For COMM majors or minors, students must submit ALL of the following documents:
Field experience application (ensure all areas are complete with original signatures)
UHD grade history (found on e-services)
Copy of resume
The student must secure approval of the field experience coordinator prior to the start of an internship. For COMM majors and minors, contact, Dr. Ashley Archiopoli.

To allow proper processing, materials should be submitted at least two (2) weeks before the start of the term.
Approval Notification
The field experience coordinator will review the student's application and decide whether it is to be approved/denied. All decisions will be made in writing and sent via email to the student.

Occasionally, additional information is required, and the student may be allowed to resubmit his/her application. An application may denied for several reasons:
The application is incomplete.
The proposed internship does not meet the learning outcomes of the course (COMM 4380).
The proposed internship does not meet the required 120 work hours, which are to be completed during the term.
The coordinator will notify students via UHD Gator Email only.
Registering For Course Credit
Enrollment Process
If approved, the coordinator will provide registration instructions to the student and a request to an administrator for departmental approval to be given to the student. It is the responsibility of the student to ensure s/he is properly enrolled and payment for the credit hours have been arranged.
Students may enroll in up to six (6) hours of course credit during separate terms.

Course Requirements
Students are required to complete a minimum of 120 work hours at the internship site. As a requirement for the course, a time management sheet will be necessary to keep as a record. Other aspects of course requirements will be provided in the course syllabus.
Grading
Students will receive a grade of either S (satisfactory) or U (unsatisfactory) for COMM 4380 Field Experience. An I (incomplete) internship (based on the tasks assigned to you by your workplace internship site and program coordinator) must be completed no later than the end of the next long semester.