---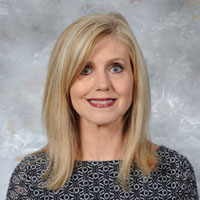 Vanessa Pigeon
Executive Associate to the President
Office of the President
One Main Building, Suite S990
Telephone: 713-226-5522
pigeonv@uhd.edu
---
Scope of Responsibilities
At UHD, Ms. Pigeon is responsible for comprehensive management of all aspects of the President's extensive schedule. She manages and directs logistics for specific meetings and events and maintains an effective and efficient flow of knowledgeable and accurate high-level information. Ms. Pigeon edits correspondence/documents and presentations, processes correspondence/phone calls and ensures intricate details for travel are complete. She arranges University visits/tours. Ms. Pigeon apprises the President of sensitive and confidential information. She researches cultures/customs of visiting international dignitaries and has oversight of two staff members.
Educational Qualifications
Vanessa Pigeon earned her Bachelor of Business Administration from LeTourneau University.
Professional Experience
Vanessa Pigeon has extensive experience as an executive assistant in higher education. In her current position she conserves the President's time and plays an integral role in ensuring the effectiveness and productivity of the President by providing executive level support while working independently, proficiently performing a wide range of complex, high-level administrative duties in a challenging "on call" constant changing fast-paced environment.