---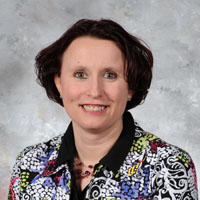 Mari L. Nicholson-Preuss, Ph.D.
Director, University Honors Program
One Main Building, Suite S-450C
Telephone: 713-221-8236
nicholsonpreussm@uhd.edu
---
Scope of Responsibilities
At UHD, Dr. Nicholson-Preuss is responsible for leading and administering the University Honors Program. Dr. Nicholson-Preuss also coordinates co-curricular and extracurricular experiences; advises and orients honors students and assesses program effectiveness in collaboration with Office of Institutional Effectiveness. She prepares and manages the Honors budget as well as collaborates with Office of Advancement and External Relations. She develops and maintains Honors web-presence and teaches two courses each year.
Educational Qualifications
Dr. Nicholson-Preuss earned her Doctor of Philosophy in History from the University of Houston; Master of Arts in History and Bachelor of Arts in History/English from Texas Tech University. Her certifications include: Secondary Social Studies Composite, Texas Education Agency.
Professional Experience
Mari Nicholson-Preuss has more than ten years of higher education experience at UHD. Her experience includes work as an Adjunct Professor, Instructor and Senior Lecturer.