---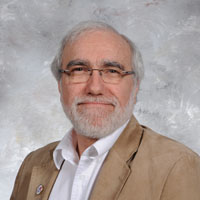 J. Akif Uzman, Ph.D
Dean
College of Sciences and Technology
One Main Building, Suite N723
Telephone: 713-221-8019
UzmanA@uhd.edu
---
Scope of Responsibilities
At UHD, Dr. Uzman is responsible for the Scholars Academy along with the Computer Science, Mathematics and Statistics, Engineering Technology and Natural Sciences departments. He acts as the Chief Administrative and Academic Officer of the College of Sciences and Technology and ensures student success and the integrity of the College's academic and research programs. Dr. Uzman also secures donor and research funds and provides leadership in response to the educational needs of the Houston community. His responsibilities also include working collaboratively with faculty, students, staff, community leaders and industry representatives to expand research and academic offerings. By doing this, he ensure UHD is relevant in the community.
Educational Qualifications
Dr. Uzman earned his Doctor of Zoology from the University of California, Berkeley; Master of Science in Environmental Health Sciences from the University of Michigan, Ann Arbor and Bachelor of Science in Zoology from the University of Michigan, Ann Arbor.
Professional Experience
Dr. Uzman's experience includes three years as the Interim Dean for the College of Sciences and Technology as well as eight years as the Department Chair for the Natural Sciences department at UHD. His work also includes six years as a Biology and Biochemistry Professor, six years as an Associate Professor and six years as an Assistant Professor at the University.