---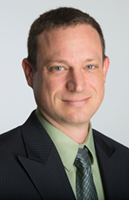 Jonathan Davis, Ph.D.
Department Chair, General Business, Marketing and Supply Chain Management
Marilyn Davies College of Busines
Shea Building - B410L
Telephone: 713-221-8161
davisg@uhd.edu
---
Scope of Responsibilities
At UHD, Dr. Davis supervises full-time and part-time departmental faculty and staff as well as schedules and staffs courses. He also manages the departmental budget, implements college strategies and advises administration on organizational needs and meeting goals.
Educational Qualifications
Dr. Davis earned a Bachelor of Journalism from the University of Texas at Austin, Master of Business Administration from St. Edwards University and Doctor of Philosophy in Industrial Technology from Purdue University.
Professional Experience
Prior to joining UHD, Dr. Davis worked as a technical writer and production manager for National Instruments and Excel VBA Analytics Programmer for Vendare Media.