---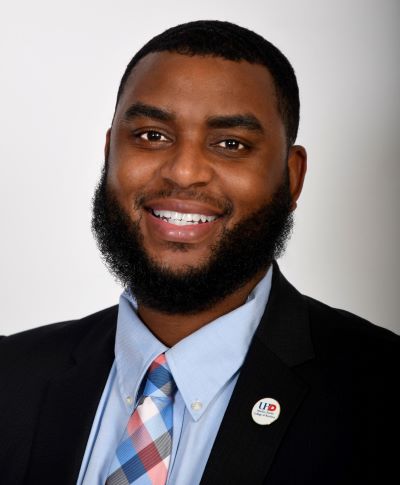 Carlos Gooden, Ph.D.
Executive Director, Graduate Business Programs
Marilyn Davies College of Business
One Main Building, Suite 401
Telephone: 713-221-8252
goodenc@uhd.edu
---
Scope of Responsibilities
Dr. Gooden oversees the enrollment process to contribute in the development of three graduate business programs. He manages implementation of the recruitment process for graduate business programs, including leading information sessions, event planning, and developing marketing materials. Dr. Gooden provides leadership and cultivates professional development for the department, and ensures the team implements and follows policies and processes surrounding graduate program activities. He also maintains critical reports, analyzes data, and recommends improvements and remedial actions and executes such plans in conjunction with the dean.
Educational Qualifications
Dr. Gooden earned his Ph.D. in Educational Administration at the University of New Orleans, a Master of Education in Higher Education Administration and Bachelor of Arts in Communication at the University of Toledo. He also earned a Graduate Certificate in Marketing at the University of Cincinnati.
Professional Experience
Dr. Gooden has over 10 years of management experience in higher education student enrollment and recruitment.