Bachelor of Arts in Biology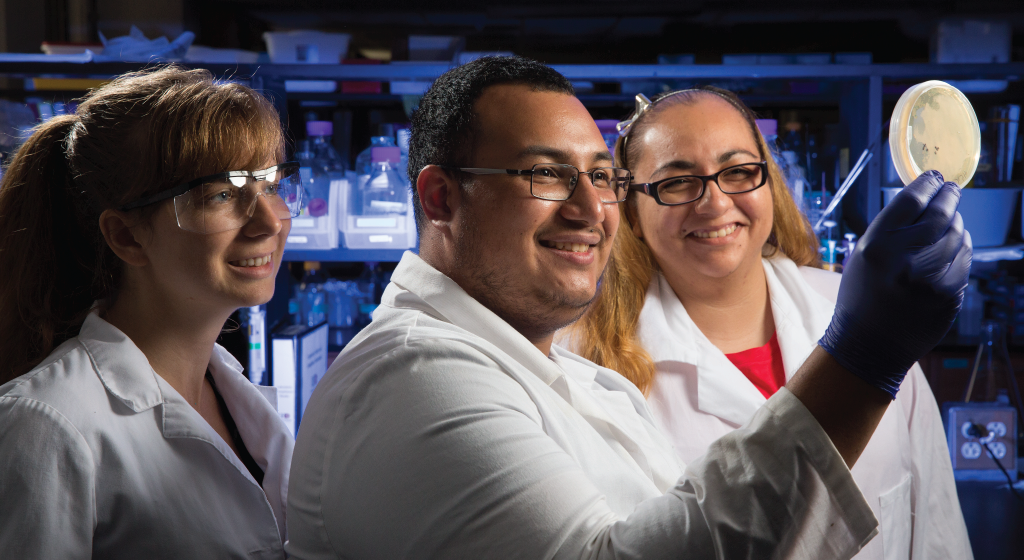 The BA in Biology is broad liberal arts degree that focuses on a limited number of core courses in the sciences and mathematics such that students have up to 26 hours of free electives. This program allows for the diverse course work for medical and dental professional school admission requirements. Additionally, this program allows students complete a variety of emerging interdisciplinary minors in the university (e.g., sustainability, bioinformatics, data science) and undergraduate certificates within a 120 hour degree plan.
DEGREE PLAN INFORMATION
The following four-year degree plan is based on the UHD 2021-2022 academic catalog. Students should meet with a UHD Academic Advisor to develop their own plan.
ADMISSIONS AND DECLARATION OF MAJOR
Students may be admitted to and declare a major in Biology if they meet the following criteria:
Admission and Declaration of Major
Continuing students at UHD must have
Students transferring to UHD must have
Freshmen who meet the Freshman Admissions criteria to UHD and the following criteria will be declared upon admission
CAREERS
Many biology majors attend graduate school after completing their bachelor's degree. Some end up working in a field directly related to their major. Graduates have found careers in a wide range of industries:
health policy
medicine
dentistry
publishing
research
law
nutrition
teaching (elementary, middle and high school)
SUGGESTED MINORS
Chemistry 21 Hours Minimum
Geology 23 Hours Minimum
Microbiology 20 Hours Minimum
SCHOLARSHIP OPPORTUNITIES
FINANCIAL AID
USEFUL LINKS
We aim to foster your academic, personal, and professional goals. If you have any questions or need assistance, please contact the program coordinator.
----
One or more documents on this site are in PDF format. In order to view and print these document(s), you will need the Adobe Acrobat Reader software. It can be downloaded from the Adobe website.