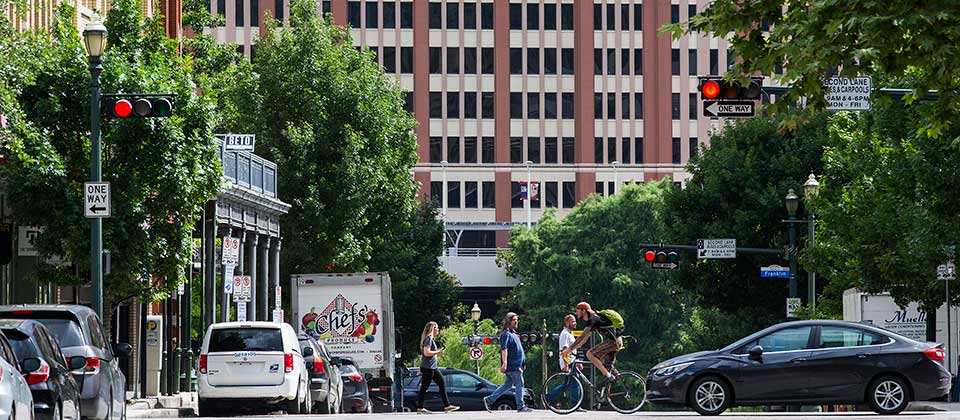 The University of Houston-Downtown is excited to offer our newest certification program: Court Reporting! This comprehensive program is designed to prepare students for an ideal job as a courtroom or deposition court reporter, television closed-captioner, or classroom CART provider (an on-site, or remote, captioner for a hearing impaired student), by developing his or her machine shorthand speed to 225 wpm. The training includes high-speed writing on an advanced stenographic machine, English vocabulary and punctuation skills, legal and medical terminology, and transcription from machine shorthand notes of Literary, Jury Charge, and Testimony material. Additional training includes courtroom and deposition procedures, computer-aided transcription/word processing, and real-time reporting. Typical workplace settings including courtrooms, law office conference rooms, working at home for closed-captioning companies, legislative bodies such as the Senate and House of Representatives, and college classrooms.
The University of Houston-Downtown's Court Reporting Program will be offered as an interactive online course. You will be learning Mark Kislingbury's entire curriculum in video and audio format, supplemented with video conferences with your instructor and classmates twice a week between 6pm to 8pm (CST).

In addition, there will be an optional face-to-face meeting with the instructor on campus once a month: Saturdays 9am to 12pm (CST).


The program will be divided in two modules: Court Reporting Theory & Related Subjects and Speed Building.

This program fully prepares students for industry recognized exams such as the Certified Shorthand Reporter (CSR) and Registered Professional Reporter (RPR).

The principal occupational skills that will be taught include using machine shorthand to write literary dictation at speeds up to 180 words per minute, jury charge dictation at speeds up to 200 words per minute, and question-and-answer testimony in legal settings at speeds up to 225 words per minute, all at a minimum of 95% accuracy. Students will learn how to transcribe dictation using CAT software (computer-assisted translation), how to create and format official court transcripts, how to mark and index exhibits, how to create mini-transcripts and ASCII disks. Students will receive instruction in advanced English vocabulary and usage, punctuation, proofreading and editing skills, current events, as well as law, legal and medical terminology. Students will receive instruction on court reporting procedures and will participate in an internship before graduation. Graduates of the program will be prepared to obtain employment in both official and freelance court reporting positions.