---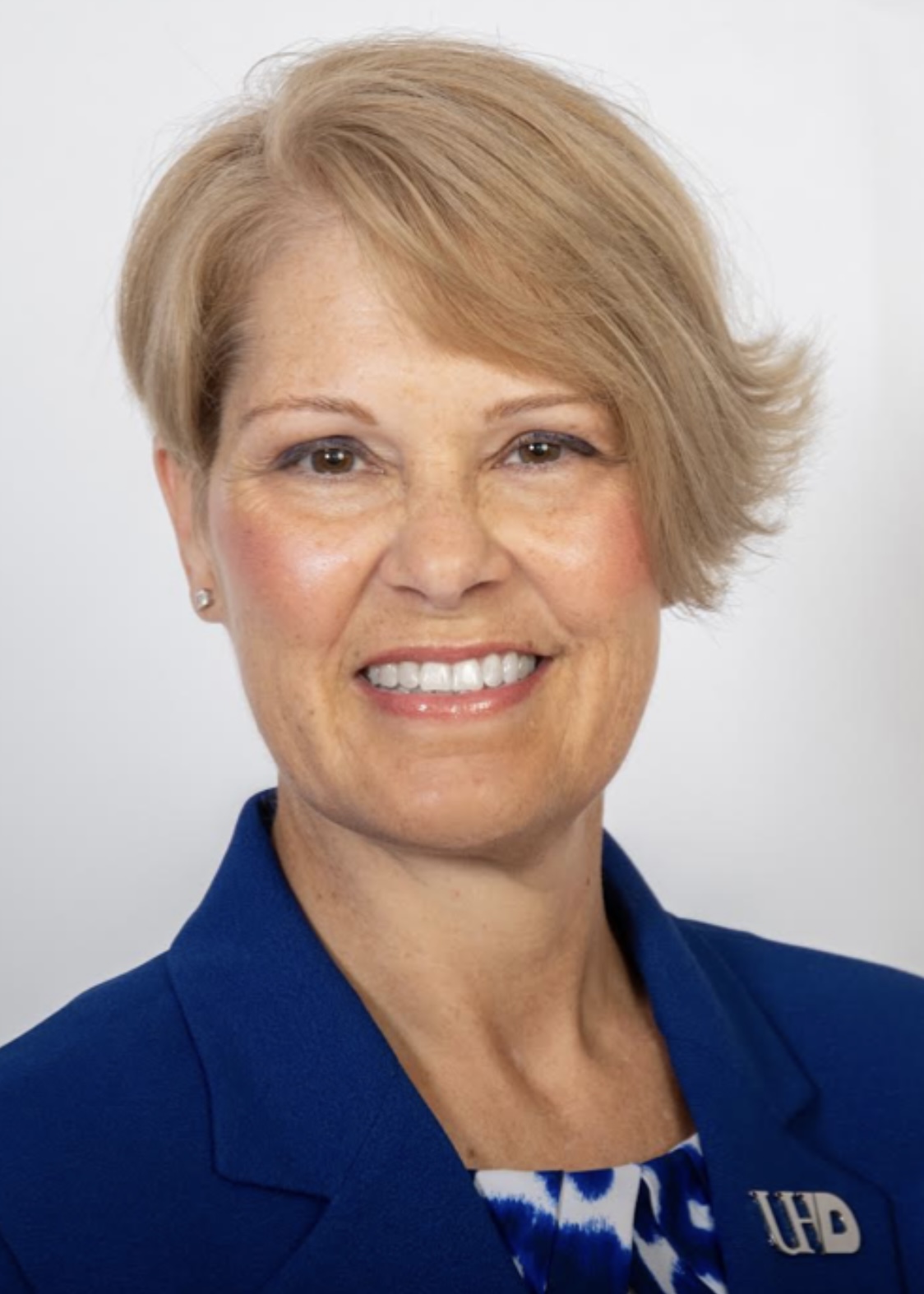 Wendy Burns-Ardolino, Ph.D.
Dean
College of Humanities & Social Sciences
One Main Street, Suite S1015
Telephone: 713-221-8009
burnsardolinow@uhd.edu
---
Scope of Responsibilities
Dr. Burns-Ardolino is responsible for establishing a shared vision for the college aligning with the University's mission, vision, and values; and implementing a transformational strategic plan to advance the goals of the college. As Dean, she ensures excellence in curriculum development, academic programming, teaching, and learning; and engages students, faculty, and staff in inclusive excellence for transformational learning. Dr. Burns-Ardolino also provides leadership and direction for recruitment, advisement, retention, and student success for the college. She develops successful external partnerships to serve students, Houston, and Texas; and fosters experiential learning to meet the demands of the 21st century workforce.
Educational Qualifications
Dr. Burns-Ardolino earned her Ph.D. in Cultural Studies and a Master of Arts in English from George Mason University and a joint Bachelor of Arts in Politics and Philosophy from the University of Hull.
Professional Experience
Dr. Burns-Ardolino led the first Social Innovation Master's Program in the State of Michigan. During her time at Grand Valley State University in Michigan, she convened the Social Innovation Advisory Board; served on the Presidential Talent Epicenter Task Force, the Executive Council of the Senate, and the Graduate Council; and received the Glenn A. Niemeyer Award for excellence in teaching, scholarship, and service.