---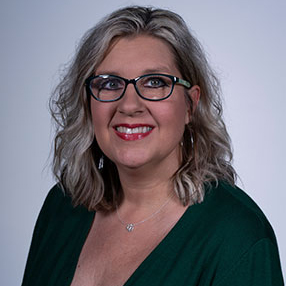 Toye Simmons
Director, Marketing
Advancement & University Relations
One Main Street, Suite N912
Telephone: 713-221-8061
simmonsto@uhd.edu
---
Scope of Responsibilities
Toye Simmons is responsible for the planning and implementation of strategic marketing plans for undergraduate, graduate and distance education programs at UHD. She also works with layout and copy for digital, print and radio advertising as well as developing marketing collateral to support various colleges and degree programs. Ms. Simmons plans and negotiates media buys for individual campaigns as well as support enrollment management. She monitors the annual A&P budget for University Relations, maintains consistent marketing messaging for University branding initiatives and manages UHD's marketing team.
Educational Qualifications
Ms. Simmons earned her Master of Business Administration from the University of Houston-Victoria and Bachelor of Science in General Business, Marketing from the University of Alabama at Birmingham.
Professional Experience
Ms. Simmons has more than 17 years of experience in marketing, with 12 additional years in sales and management. Her experience includes work in budgeting, P/L controls, project management, leadership, brand management, media buying and strategic management. Ms. Simmons also teaches as an adjunct professor in UHD's College of Business.