---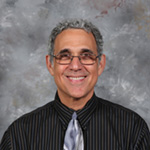 Steven Villano
Director
Center for Public Service and Community Research
College of Public Service
Commerce Street Building, C220
Telephone: (713)-226-5244
villanos@uhd.edu
---
Scope of Responsibilities
At UHD, Mr. Villano manages the Center for Public Service and Community Research, emphasizing and integrating the necessity of community throughout education.
Educational Qualifications
Mr. Villano earned Master of Education at the College of New Jersey and his Bachelor of Fine Arts at Adelphi University. He is also certified to teach Elementary K-8, ESL K-12, and Speech and Theatre K-12.
Professional Experience
Prior to UHD, Mr. Villano worked in public and private schools, both for profit and nonprofit educational organizations, including governmental entities. He's taught in K-12 as well as on the college level. Mr. Villano has extensive experience in the management of federal, state and local funding for after school programs in the southeast Texas region. However, most of his work focused on the collaborative growth involved in community engagement.