---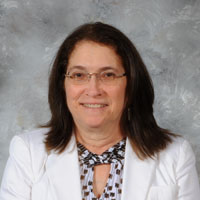 Mary Jo D. Parker, Ed.D.
Executive Director/NS Faculty
Scholars Academy/Natural Science
One Main Street, Suite N725
Telephone: 713-221-8471
parkerm@uhd.edu
---
Scope of Responsibilities
At UHD, Dr. Parker is responsible for academic unit administration and supervision. She has Natural Science lecturer teaching responsibilities. Dr. Parker develops grant proposals for funds acquisition supporting Scholars Academy student tuition scholarships and programmatic success components. She is responsible for student success operations, administrative and supervisory duties. Dr. Parker serves on appointed University committees. She is responsible for science, technology, engineering, and mathematics (STEM) recruitment initiatives/presentations in collaboration with the University Admissions Office and STEM Advisory Council and other public relations incubation activities.
Educational Qualifications
Dr. Parker earned her Doctor of Education in Curriculum and Instruction from Baylor University; Master of Arts in School/Community Health and Bachelor of Arts in Physical Education and Biology from Sam Houston State University. Her certifications include: Quality Matters Course Reviewer, 2014 and Online Consortium Advanced Certificate and Course Reviewer. She previously held a Texas Principal Certificate for more than 10 years.
Professional Experience
Mary Jo Parker has more than 30 years of K-20 experience with 11 years in higher education, including one year at Rice University and 10 years at UHD. Dr. Parker's experience includes work as Associate Director, Director, and Executive Director.