---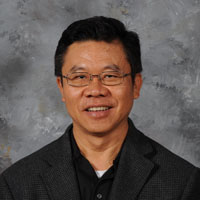 Kong Yin
Director, Enterprise Systems
Information Technology
One Main Street, Suite S701
Telephone: 713-221-8975
yink@uhd.edu
---
Scope of Responsibilities
Kong Yin is responsible for providing technical and business functions support for the institutional units. He upgrades and patches the enterprise databases and upgrades the BANNER application systems, including the financial aid patches. Mr. Yin develops the state reporting data for the Institutional Research Office. He also develops BANNER modifications and solutions for the Admissions Office, the Records Office, the Accounting and the Bursar Office, the Financial Aid office and other colleges. He troubleshoots data issues reported by the users and develops processes to integrate with many of the 3rd parties software/applications.
Educational Qualifications
Mr. Yin earned his Bachelor of Science from the University of Houston-Downtown. His certifications include: Management Development Systems.
Professional Experience
Mr. Yin has strong ORACLE skills, both in the database and the developer tools that support many of the current UHD applications. He provides troubleshooting, modification and develops integration with the BANNER Student System. Mr. Yin works closely with application analysts, programmers, developers, other IT directors and managers and also other unit key users. He automates processes that streamline the manual works. Mr. Yin also works with the IT project office to task out the project milestones and make sure they are completed on time.