---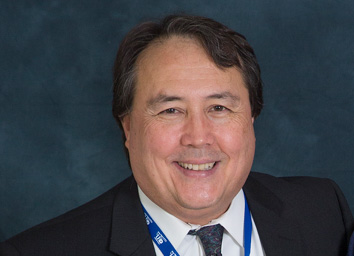 John P. Lane
Director, Technology Learning Services
Information Technology
One Main Street, ACAD 700L
Telephone: 713-221-8292
lanej@uhd.edu
---
Scope of Responsibilities
John Lane is responsible for overseeing the daily operations of 16 full-time staff members comprising of instructional support activities, training support services, instructional television operations and digital signage and media services. He actively engages Information Technology leadership with the development of long-term technology plans and facilitates the course management system application administration and support. Mr. Lane also oversees the operations of the Technology Teaching and Learning Center and collaborates freely with other directors and managers to improve services. Mr. Lane also routinely collaborates with the Center for Teaching and Learning Excellence (CTLE) regarding faculty professional development programs and initiatives.
Educational Qualifications
Mr. Lane earned his Master of Education from McNeese State University, Bachelor of Science from Oklahoma State University and Associates in Information Technology from McNeese State University. His certifications include: Quality Matters Rubrics Certificate 2011 and 2014, Online Learning Consortium (OLC) Teaching Certification (2015), and the OLC Advanced Teaching Certification (2016).
Professional Experience
Mr. Lane has nearly 20 years of higher education experience, which includes work as Blackboard Administrator and Webmaster, Instructional Applications Engineer and Associate Director of Technology Learning Service. He served as the Texas Blackboard President in 2016 and as the UHD Staff Council President from 2011-2013. Mr. Lane currently serves on the Academic Technology Committee, CTLE Advisory Committee, and the CTLE online learning subcommittee, as well as several additional UHD sponsored committees and task forces.