---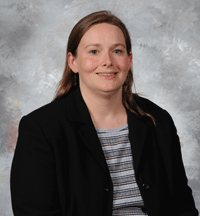 Carol M. Tucker, MBA
Director of Institutional Research
Institutional Effectiveness
One Main Building, Suite S629
Telephone: 713-221-8269
tuckerca@uhd.edu
---
Scope of Responsibilities
At UHD, Ms. Tucker is responsible for coordinating compilation of federal, state and system-mandated reports. She manages and coordinates all appropriate external requirements for survey data and reports and ensures accuracy and timeliness in responses. Ms. Tucker also coordinates and services internal and external data retrieval requests. She works extensively with other departments to ensure that records and data structures allow desired reporting and tracking. She works closely with Information Technology to deploy and maintain a data warehouse and reporting solution for the university (over 200 users).
Educational Qualifications
Ms. Tucker earned both her Master of Business Administration in Management Information Systems and Bachelor of Arts in Mathematics from the University of St. Thomas.
Professional Experience
Carol Tucker has extensive experience with internal and external reporting, including assessing what data is needed and working with other departments when the data is not available within her department. Ms. Tucker also works with other areas to ensure the accuracy of data in preparation for reporting. She has good organizational skills, as this job requires the juggling of many varying deadlines simultaneously.