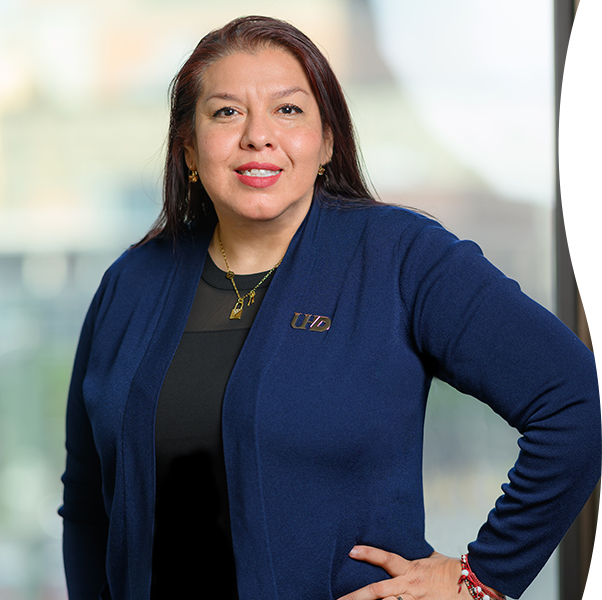 Rocio Beiza
Director, Campus Solutions Services
---
Campus Solutions Services
---
---
---
Rocio Beiza is the Director of Campus Solutions Services.
Rocio believes her philosophy towards work is to "challenge myself and others to evaluate, understand and use logic to supply a rational resolution to any question or conflict." I welcome the opportunity to work with others and experience their thought process and decision-making strategies.
Collaboration Award 2019
As the Campus Solutions Services Director, I'm responsible for the development, implementation, maintenance, and enhancement for PeopleSoft application modules. I also serve as the PeopleSoft security administrator and liaison for UHD and the other Campus Solutions offices within the UHS (University of Houston System) Institutions.
I have worked 25 years in higher education; 17 years in Admissions, four in the Registrar's office leading different areas within the offices. I can say I had the opportunity to work with all areas in the university in my distinct positions and that has helped me create strong professional connections with internal/external colleagues.
My interests and Hobbies are my Family, Formula 1, NFL, Soccer, and Sudoku (in this order).
Education
Bachelor of Business Administration in Accounting, University of Houston-Downtown
Master of Arts in Non-Profit Management, University of Houston-Downtown