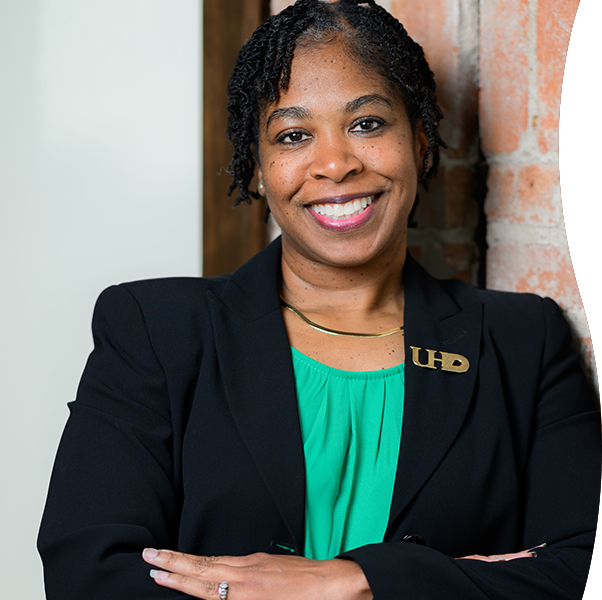 LaTasha Goudeau
Director, Scholarships and Financial Aid
---
Office of Scholarships and Financial Aid
---
---
---
LaTasha Goudeau is the Director of Financial Aid at the University of Houston-Downtown. A college degree is one of the best investments a person can make in themselves. LaTasha's purpose is to enhance the overall quality of this investment by supplying financial aid services to those who lack the financial resources to attend college.
As Director of Financial Aid, Ms. Goudeau manages and administers all aspects of student financial aid programs. LaTasha handles the overall operations of the financial aid office, ensuring all financial aid programs are strategically managed to result in the most efficient leveraging of aid for the student body.
LaTasha Goudeau has been in financial aid for 30 years, starting as a student worker in my first year in college. She has served in many financial aid positions over the years, including Financial Aid Counselor, Student Loan Coordinator and now Director of Financial Aid for the last 19 years.


Education
Bachelor of Science in Industrial Supervision, University of Houston
Master of Science in Occupational Technology Training and Development, University of Houston