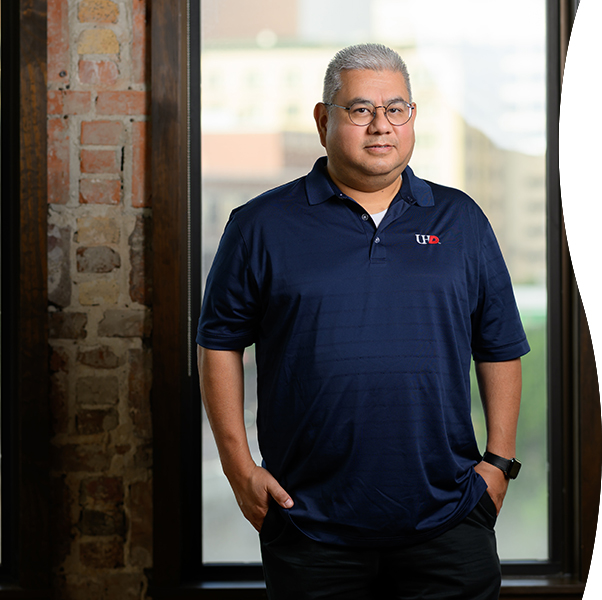 Gerardo Nevárez
Director, Web Developer and Publications
---
Office of Enrollment Management
---
---
---
Gerardo Nevárez manages the Enrollment Management websites and publications.
Gerardo believes arduous work is the factor that leads to success. Being accountable for one's work is important for Nevárez. Gerardo strives to be as adaptable as possible. As a web developer for the university, Gerardo is tasked with initiating ideas. This responsibility has prioritized his value for creativity.
One of Gerardo's career accomplishments has been the UHD website conversion project for all the departments that supply services to students. In the scope of his work, Gerardo manages and supplies graphic design and web support to Enrollment Management for the purposes of communicating with the UHD students to ease student recruitment, retention and registration.
Gerardo has over 30 years of work experience in higher education, from financial aid customer service, admissions recruiting to web and graphic design support.
Gerardo's interests include wine tasting, photography, travel and woodworking. His hobbies include researching Hispanic genealogy and collecting elongated coins.
Education
Bachelor of Fine Arts in Studio Art-Photography, University of Houston