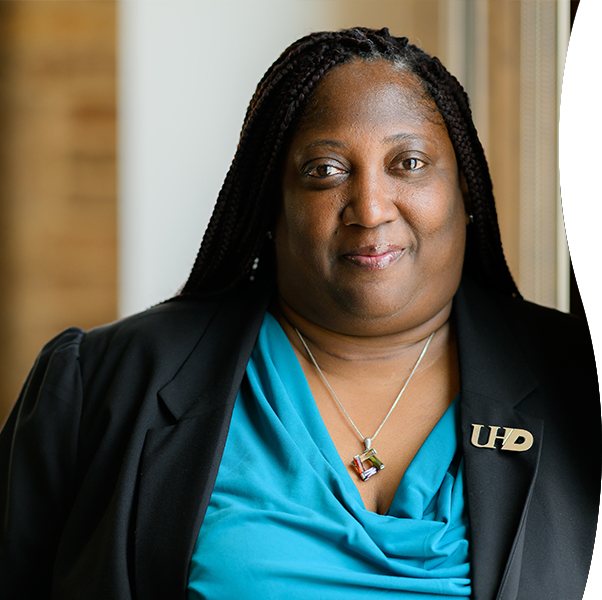 Chandra Slaughter
Interim Manager, Contact Center
---
EM Contact Center
---
---
---
Chandra Slaughter is the Assistant Registrar of Customer Service and acting Interim Manager for the Contact Center at the University of Houston-Downtown.
My philosophy is hard work, taking the time to be kind to all those you work with and for allowing amazing things to happen in and around you in the arena of work. Teamwork and collaboration allow for experience, growth and success.
Chandra has received an award for Lead Instructor for Developmental Education in 2013 at Texas Association of Literacy and Adult Education. In addition, recognized for Outstanding Staff in 2020 from UHD Enrollment Services
Chandra manages the Registrar Office's front counter service team and the UHD Contact Center team. Both areas assist students, faculty, staff and the public with request for information or services.
Ms. Slaughter is proud of her 18+ years in Higher Education with a focus in student records processing and records retention. She also has 12+ years of teaching experience in higher education with a focus in GED/ESL studies.
Chandra loves to Roller Skate, travel abroad and spend time with family. Reading books on vacation is necessary yearly!
Education
Bachelor of Science Interdisciplinary Studies, University of Houston-Downtown
Master of Arts in Higher Education Administration, Sam Houston State University