New grads: What is your NEXT Destination after completing your degree?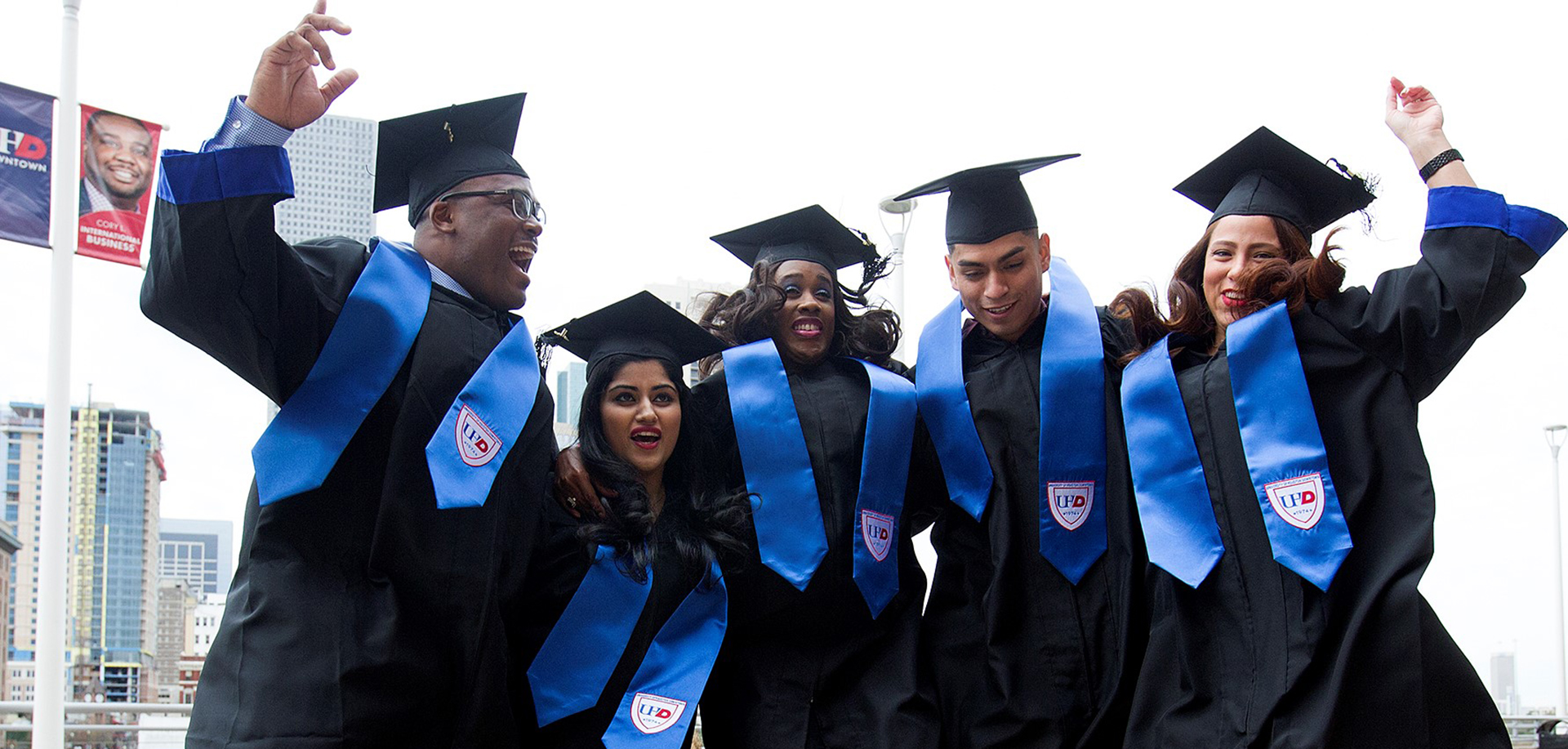 Are you graduating from UHD this semester or have you graduated recently? What's next for you? Employment? Continuing Education? Military service? Volunteering?

The Marilyn Davies College of Business Career Center would like to say congratulations on your graduation! We would love to hear about your next steps as an alumnus of UHD. Whether you have landed a job and/or are moving on to graduate school, we hope you will take time to provide us a bit more detail to help us better understand what & where our alumni go at and after graduation. Completing the survey with your salary data will enter you to win a $50 Visa gift card! (the survey takes an average of only 4 minutes to complete).

THE REASON FOR NEXT DESTINATION REPORTING

The information is valuable to current and future students as well as those who assist students on our campus, employers who hire our graduates and to address internal and external requests for this information.
This information makes your degree more valuable and provides the salary range you can use when evaluating job offers! (see # 3 below)
We report this data to publications such as Business Week and U.S. News & World Report which in turn, provides visibility and awareness of our programs on a national scale.
INDIVIDUAL RESPONSES ARE CONFIDENTIAL
We do not publish and we do not share with anyone individual names or sets of responses attached to individual names or identifying information. We publish and share only anonymous compiled data for majors in our college.

THIS DATA COLLECTION HAS NOTHING TO DO WITH FUNDRAISING EFFORTS BY THE UNIVERSITY
We are NOT asking for your money, and we do NOT SHARE your INFORMATION with ANYONE who asks for money.

To begin, please choose the appropriate survey based on your graduation date:
Summer & Fall 2022 BBA/MBA/MSM Graduates (Please access your survey within your GatorHiRED account at www.uhd.edu/gatorhired).

Summer 2022 - Spring 2023 MPAC Graduates (Your survey is unique to your program and to you. Therefore, it may only be completed within your GatorHiRED account at www.uhd.edu/gatorhired).


To view the career outcomes of previous UHD MDCOB graduates, please access the Career Outcomes section of our website.
For questions about these or any other MDCOB Career Center graduation surveys, please contact:
Brett Hobby
HobbyB@uhd.edu
Director
Career Center
Marilyn Davies College of Business