MDCOB Career Center Events
Past Event Highlight​​s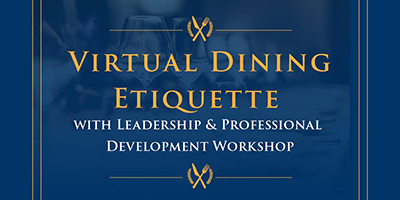 Virtual Professional Leadership and Dining Etiquette Workshop
The MDCOB Career Center again partnered up with Diane Gottsman, National Etiquette expert who covered tips and recommendations on how to navigate the professional world, both during and after COVID-19. The event was held on March 11. Attendees received items after the event that they could keep using as needed in these scenarios.
Approximately 56 students participated.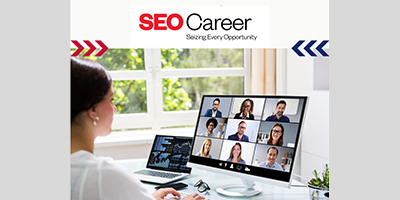 SEO Career Webinar
SEO provided a "Summer 2021 Internships with SEO Career Webinar" on March 9. In the session, students learned how to join SEO and get access to 150+ of their partners in finance, business, technology and real estate. About 57 students participated in this event.
SEO Career is the nation's premiere professional development program for underrepresented populations, but all were encouraged to apply. Their partners include Goldman Sachs, Johnson & Johnson & Deutsche Bank, UBS, and USAA, just to name a few.
Upcoming Career Center Events


Join us at the Spring 2024 UHD Marilyn Davies College of Business Career Fairs. We will have two (In-Person) Business Career fairs and one (Virtual). These events give recruiters the opportunity to connect with students to promote full-time, part-time and internship opportunities. Hurry, space is limited! Register today!
More Davies College of Business Events