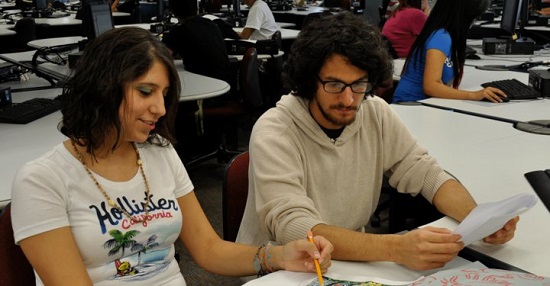 Do you enjoy working with people?
Do you like to write?
Are you interested in learning about writing and critical thinking?
If so, the UHD Writing & Reading Center is looking for you!
To qualify to work as a Peer Tutor, you must be a currently-enrolled UHD student who:
has registered for at least one credit at UHD during the semester for which you would like to apply

holds at least sophomore standing, and

has earned a 3.0 cumulative GPA.
If you're interested in applying, you should email the following to wrc@uhd.edu:
a writing sample of 3-5 pages,

a copy of your transcript (either official or unofficial), and

at least one recommendation from a faculty member.
The following should be uploaded to the online application:
If you are interested in joining our team, please review our online job position descriptions on the UHD HR Employment Website.

The Writing & Reading Center is located in the One Main Building, in room N925; please feel free to visit us, or contact us at 713-221-8669 or wrc@uhd.edu, if you have any questions.