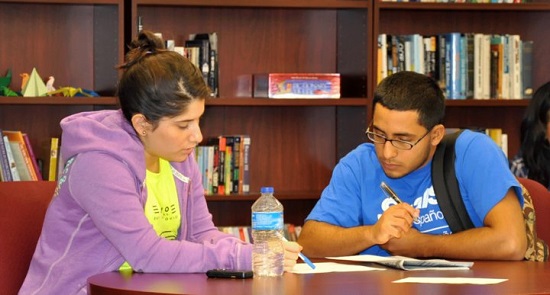 Our Mission
In pursuit of its dual mission, the UHD Writing & Reading Center facilitates UHD student, staff, and faculty efforts to read, write, think critically, and communicate, and provides tutors of writing with a rich teaching and learning experience and ongoing professional development in writing center research, theory, and tutoring practice.
Who We Serve
Any student who is currently taking courses at UHD may use our services, as well as UHD staff, faculty, and alumni. We can assist with assignments from other institutions as long as the student is either currently enrolled at UHD or has graduated from UHD.


How We Can Help You
The Writing & Reading Center is able to assist with any type of personal or academic writing (undergraduate or graduate level) including, but not limited to:
Essays
Creative writing
Lab reports
Scholarships letters
Resumes
Cover letters
You can come to us during any stage of the writing process so that we can help you learn a variety of writing skills, such as:
Brainstorming writing ideas
Developing ideas more fully
Revising a completed draft
Learning how to edit your writing
Understanding instructor feedback
Reading material for courses
Learning studying skills
Program Certification
College Reading & Learning Association
International TUTOR Training Program Certification (ITTPC)
Since 1989, over 1,000 college tutor training programs around the globe have received ITTPC at one or more Levels. These programs have recognized thousands as Certified Tutors, Certified Advanced Tutors, or Certified Master Tutors.