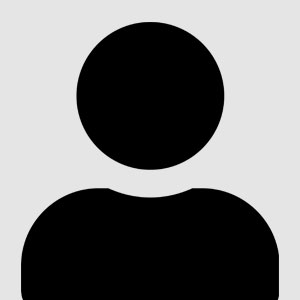 Dr. Claude Rubinson
Associate Professor of Sociology
Social Sciences
Biography
Claude Rubinson is Associate Professor of Sociology at the University of Houston–Downtown, where he teaches courses on research methods, social inequality, and culture. His research program has three tracts: methodological research on developing formal methods of qualitative research, focusing on QCA; sociological research on the relationship between the global political-economy and aesthetic form; and health services research on the conditions that facilitate/hinder the success of interventions designed to improve patient outcomes. He co-founded and co-organizes the annual QCA Conference of the Americas (AQCA), is co-director of COMPASSS, the international, interuniversity consortium of QCA methodologists and practioners, regularly offers QCA training at conference workshops and invited seminars throughout the year, and has provided QCA consulting for national and international organizations including USAID, the CDC, and the World Bank.
Degrees Earned
Ph.D., 2010 School of Sociology, University of Arizona
M.A., 2002 Department of Sociology, University of Georgia
B.A., 1996 Department of Sociology, Emory University
Courses Taught
Research Methods
Social Inequality, Sociology of Culture, Sociology of Film
Experience Qualifications
Rubinson, Claude and Roel Rutten. Forthcoming. "Concepts before Numbers: Teaching Effective Calibration Practices for Qualitative Comparative Analysis." Handbook of Teaching Qualitative and Mixed Research Methods, edited by Alissa Ruth, Amber Wutich and H. Russell Bernard. London: Routledge.

Rutten, Roel and Claude Rubinson. 2022. "A Vocabulary for QCA." COMPASSS Research Network.

Holtrop, Jodi Summers, Dennis Gurfinkel, Andrea Nederveld, Phoutdavone Phimphasone-Brady, Patrick Hosokawa, Claude Rubinson, Jeanette A. Waxmonsky and Bethany M. Kwan. 2022. "Methods for Capturing and Analyzing Adaptations: Implications for Implementation Research." Implementation Science 17.

Bender, Miriam, Marjory Williams, Maricela F. Cruz, Claude Rubinson and Zahra Sharifiheris. 2022. "Developing innovative methodologies with a participatory approach to examine how the complex relationality between healthcare interventions, their contexts, and implementation strategies produce positive outcomes." Implementation Science 17(Suppl 1):S77.

Rubinson, Claude, Migara Jayawardena, Ryan Watkins, Joy Butscher, and Noureddine Berrah. 2022. Qualitative Comparative Analysis: Exploring Causal Links for Scaling Up Investments in Renewable Energy. IEG Methods and Evaluation Capacity Development Working Paper Series. Independent Evaluation Group. Washington, DC: World Bank.

Miriam Bender, Marjory Williams, Maricela F. Cruz, and Claude Rubinson. 2021. "A study protocol to evaluate the implementation and effectiveness of the Clinical Nurse Leader Care Model in improving quality and safety outcomes." Nursing Open 8(6): 3688–3696. DOI: 10.1002/nop2.910

Rubinson, Claude. 2019. "Presenting Qualitative Comparative Analysis: Notation, Tabular Layout, and Visualization." Methodological Innovations. DOI: 10.1177/2059799119862110

Rubinson, Claude, Lasse Gerrits, Roel Rutten, and Thomas Greckhamer. 2019. "Avoiding Common Errors in QCA: A Short Guide for New Practitioners." COMPASSS Research Network.

Holtrop, Jodi Summers, Tristen Hall, Claude Rubinson, L. Miriam Dickinson, and Russell Glasgow. 2017. "What Makes for Successful Registry Implementation: A Qualitative Comparative Analysis." Journal of the American Board of Family Medicine 30(5): 657-665.

Rubinson, Claude and John Mueller. 2016. "Whatever Happened to Drama? A Configurational-Comparative Analysis of Genre Trajectory in American Cinema, 1946-2013." The Sociological Quarterly 57(4):597-627.

Rubinson, Claude. 2014. "Ontological Considerations when Modeling Missing Data with Relational Databases." Social Science Computer Review. 32(6): 769-780.

Rubinson, Claude. 2013. "Contradictions in fsQCA." Quality & Quantity 47(5):2847-2867.

Ragin, Charles C. and Claude Rubinson. 2011. "Comparative Methods." International Encyclopedia of Political Science, edited by Bertrand Badie, Dirk Berg-Schlosser, and Leonardo Morlino. London: Sage.

Svevo-Cianci, Kimberly A., Stuart Hart, and Claude Rubinson. 2010. "Protecting Children from Violence and Maltreatment: A Qualitative Comparative Analysis of 42 Countries to Assess the Efficacy of U.N. CRC Article 19." Child Abuse & Neglect: The International Journal 34(1):45-56.

Franzosi, Roberto and Claude Rubinson. 2009. "Question and Answer (How do you go from QNA to QCA?)" Pp. 137-140 in Quantitative Narrative Analysis by Roberto Franzosi. London: Sage.

Ragin, Charles C. and Claude Rubinson. 2009. "The Distinctiveness of Comparative Research." The SAGE Handbook of Comparative Politics, edited by Todd Landman and Neil Robinson. London: Sage.

Rubinson, Claude. 2007. "Nulls, Three-Valued Logic, and Ambiguity in SQL: Critiquing Date's Critique." SIGMOD Record 36(4):13-17.

Rubinson, Claude and Charles C. Ragin. 2007. "New Methods for Comparative Research?" Capitalisms Compared (Comparative Social Research, volume 24), edited by Lars Mjøset and Tommy H. Clausen. Oxford: Elsevier.
More Information
Research and Teaching Interests
Research methodology
Art, media and culture
Globalization and comparative political-economy
Healthcare delivery