---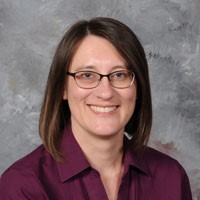 Michelle Moosally, Ph.D.
Associate Vice President
Programming and Curriculum
One Main Building, S950H
Telephone: 713-221-8254
moosallym@uhd.edu
---
Educational Qualifications
Dr. Moosally earned both her Doctor of Philosophy in Linguistics and Master of Arts in Linguistics from the University of Texas at Austin and Bachelor of Science in English from Mankato State University, Minnesota.
Professional Experience
Michelle Moosally has served as a faculty member for 20 years at UHD in the English Department. Dr. Moosally has also been Faculty Senate Vice-President and President, served on and/or chaired numerous major university committees, including the Budget Committee, General Education and Faculty Affairs Council. She has participated in University Strategic planning sessions. Dr. Moosally has worked with colleagues at the UH System level and as a Vice President of the Texas Council of Faculty Senates. As a member of the Rank and Tenure committee, Dr. Moosally participated in promotion and tenure decisions.