---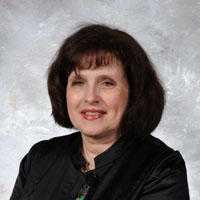 Lea Campbell, Ph.D.
Executive Director, Assessment & Accreditation
Institutional Effectiveness
One Main Building, Suite S629
Telephone: 713-226-5548
campbellc@uhd.edu
---
Scope of Responsibilities
At UHD, Dr. Campbell is responsible for leading all assessment efforts for instructional programs, academic administrative and support units. She maintains all assessment-related documentation as required for accreditation and state reporting and assists in the development of state and accreditation reports. Dr. Campbell serves as the lead author on ABET accreditation documents. She assists faculty and staff in implementing best practices in assessment as well as designs professional development activities related to assessment, data collection and institutional effectiveness Data analysis. Dr. Campbell also maintains the on-line assessment management system.
Educational Qualifications
Dr. Campbell earned her Doctor of Philosophy in Higher Education Leadership from the University of Texas at Austin, Master of Arts in Mathematics and Bachelor of Science in Mathematics from Eastern New Mexico University.
Professional Experience
Carol Campbell has twenty-six years' experience in higher education leadership including instruction, accreditation, workforce development and related grant management, federal and foundation grant development and management, curriculum design, assessment, credit and non-credit course design, faculty supervision, student services and college administration and five years' experience in non-profit management. She has extensive experience with internal and external reporting, including assessing what data is needed and working with other departments when the data is not available within her department. Dr. Campbell also works well with other areas to ensure the accuracy of data in preparation for reporting. She has good organizational skills, as this job requires the juggling of many varying deadlines simultaneously.